When Playboy printed its magazine they did a series of issues dedicated to the "Women of the Ivy League." This is not our subject today, but instead it is early imagery of young collegiate age females from the turn of the 20th century.
This beautiful set of images below is from 1903 and they are "premium" cards. A common practice at the time was to give out various "cards" or little gifts to entice people to buy your product. Tobacco companies were famous for giving out miniature rugs or little "silks". Joseph Tetlow was a Philadelphia based manufacturer of perfumes and toilet powders. Their most famous products were the Gossamer and Swan Down powders. These cards were given out as premiums with a Gossmer purchase.
The use of color and the imagery in the cards is spectacular. A full set of the cards issued (there were only four) are seen framed below. Each card measures 6 inches by 4 inches. The Harvard "girls" are about to go out on the lake in a row boat, the Penn girls are playing the newly imported game of golf, the Yale girls look like they just finished a bout of fencing and the Princeton girls are playing basketball.
Original Tetlow cards are difficult to find although sometimes we have reproduction cards. Collectors can tell the original cards from the reproductions because the originals have "Copyright, 1903, Joseph Tetlow" on the bottom left and the reproductions do not.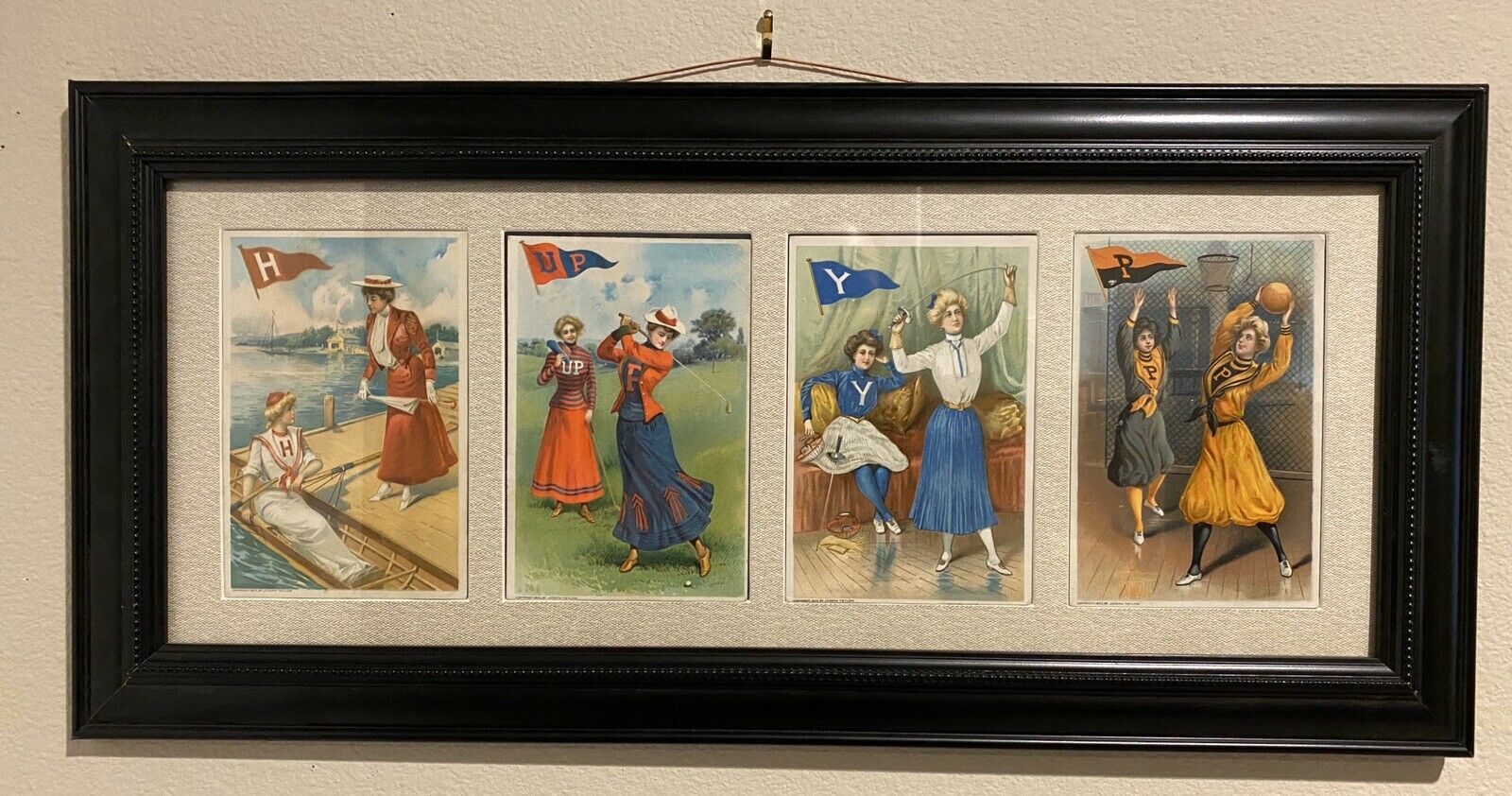 The maker of the throw pillow seen below is unknown, but it carries on the theme of early collegiate women and is copyrighted from 1905: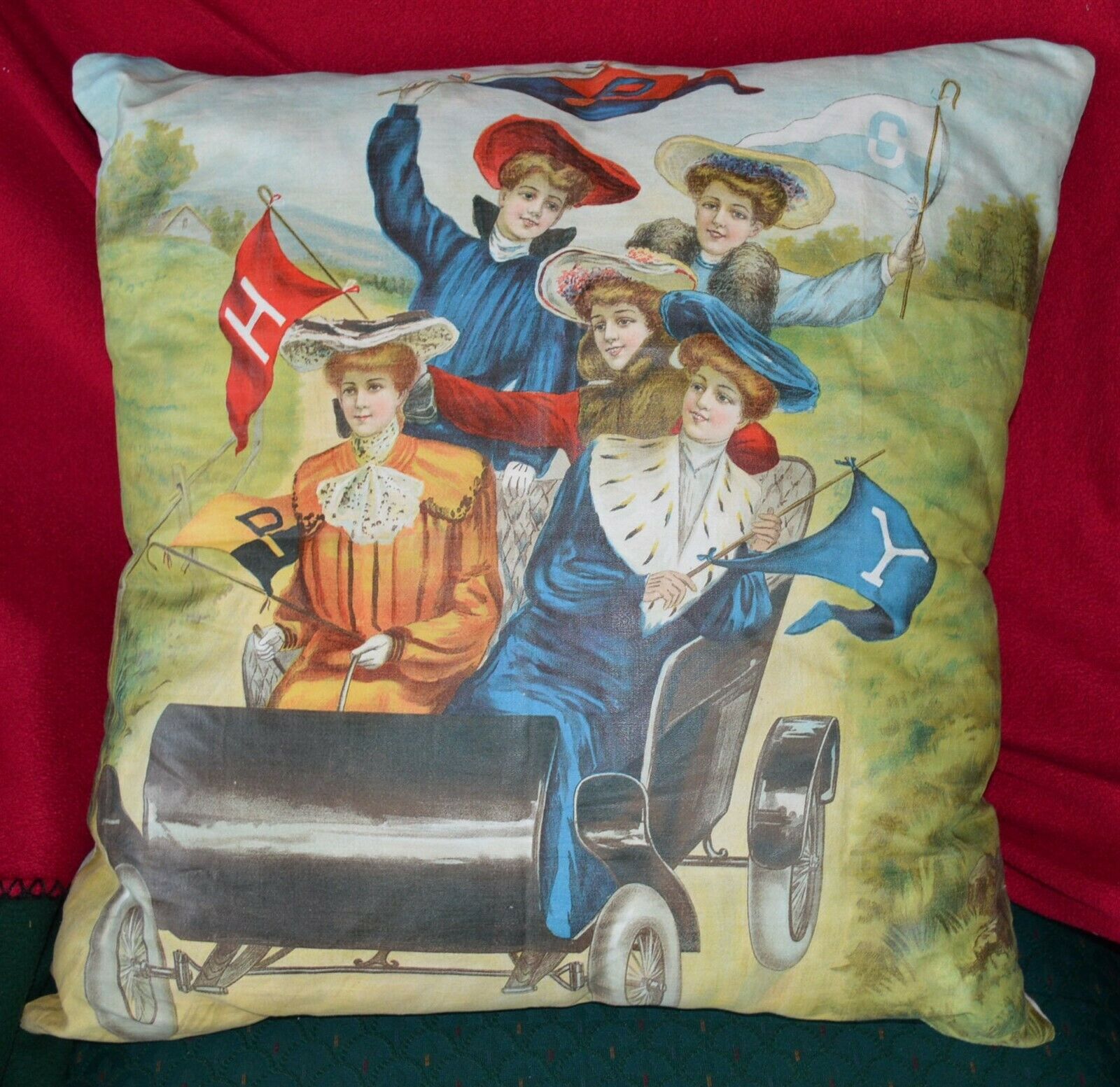 Harvard and Penn have more progressive histories regarding female students, whereas Princeton and Yale didn't admit women until 1969 so the women depicted certainly aren't students, but idealized Victorian era fans.
The granddaddy of early collegiate illustrators was F. Earl Christy who trained at the Pennsylvania Academy of Arts. His images are iconic, like the Yale women seen below: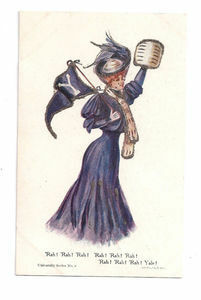 We have a nice selection of early prints and collegiate images on our website, please check them out!