Jackie Robinson was one of the greatest baseball players ever. His number, 42, has been retired in perpetuity by every team in Major League Baseball. He won the Rookie of the Year award in 1947 when he started playing for the Brooklyn Dodgers. He would go on to become a six-time all star and was MVP in 1949. And, his most significant accomlishment is that he broke the color barrier becoming the first black Major Leaguer.
Jackie went to U.C.L.A. prior to his baseball career and played a variety of sports while there including football. He is featured in some U.C.L.A. football program from the time, most notably this 1940 program.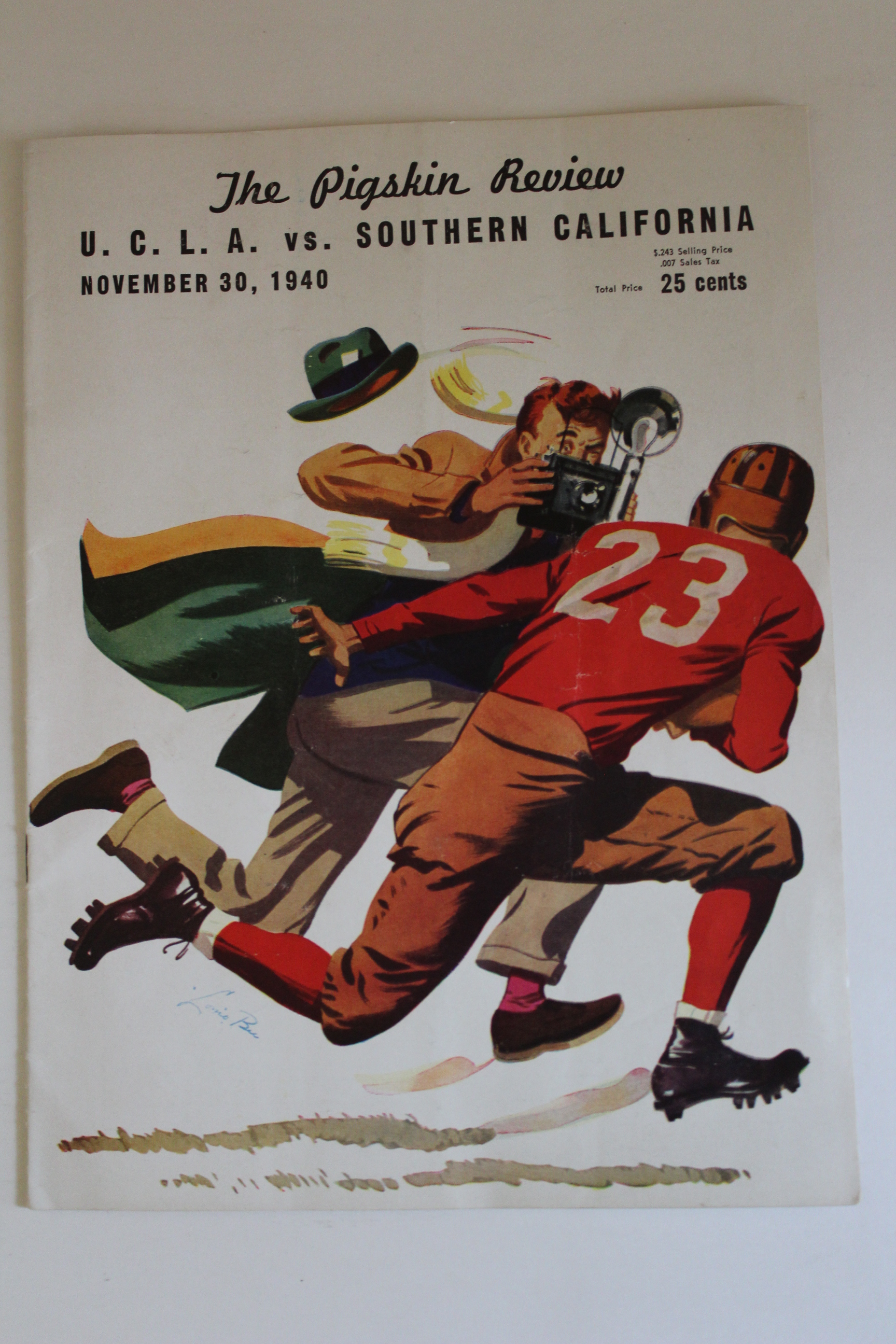 He is listed in the program as a 22 year old Jack Robinson from Pasadena. In a small bio included in the program that state that he was a letterman in football, baseball, basketball, and track and led the nation's gainers last year in his position at halfback with an impressive average of 12.24 yard per play. Below is Robinson pictured in the program. Ironically baseball was Robinson's worst sport at U.C.L.A., he hit only .097 during his only year playing.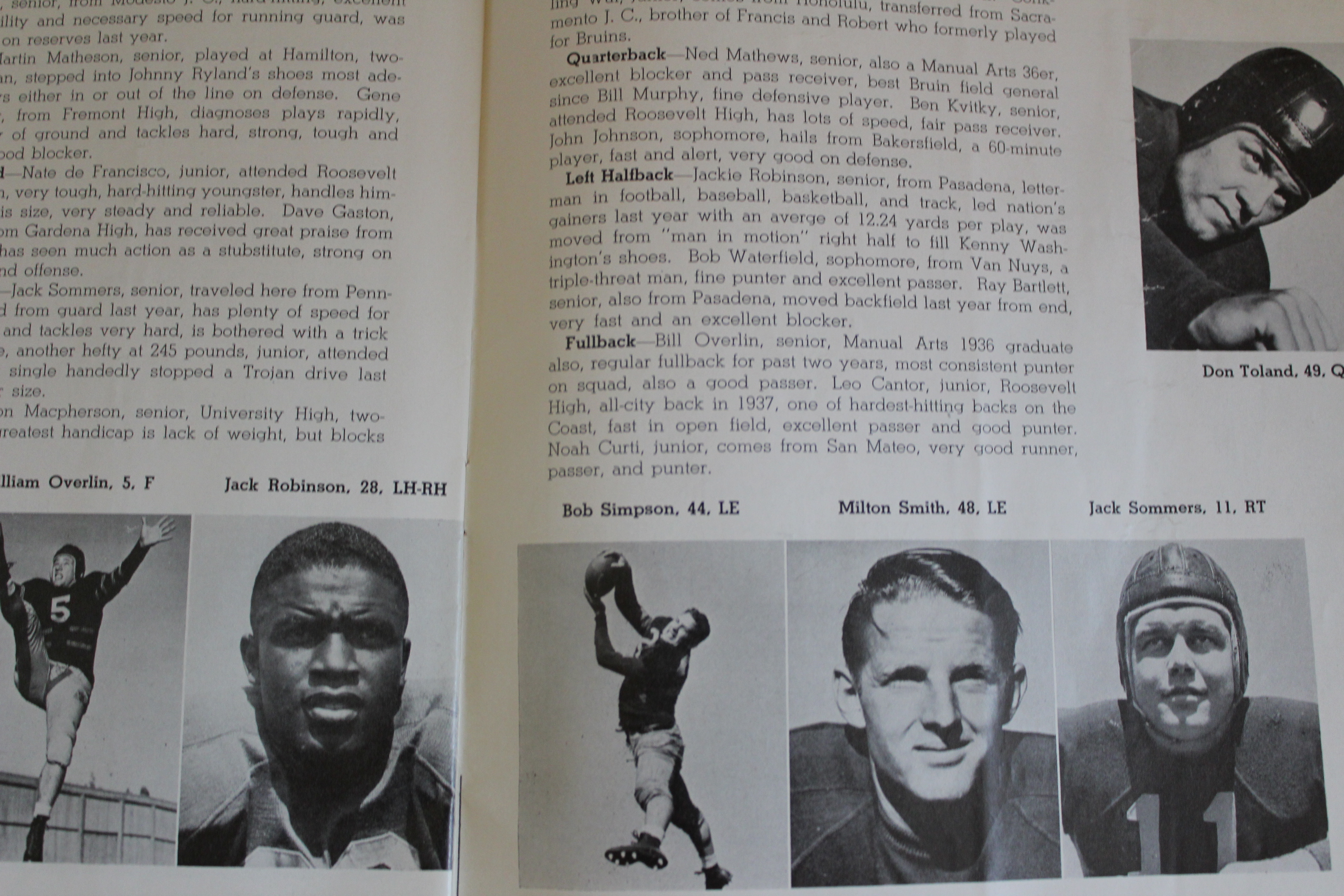 Please check out of selection vintage college football programs.