There were hundreds of postcards issued about Yale University over the last 100 years, although the vast majority were issued prior to the 1960s and the bulk in the early part of the 20th century when postcards were in vogue. There were several companies that specialized in collegiate postcards and we feature them below.
College Girl Postcards
Postcards about Yale in the late 19th and early 20th century often featured "College Girl" images, with young collegians dressed in Victorian style clothing wearing blue and waving pennants.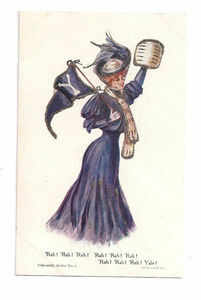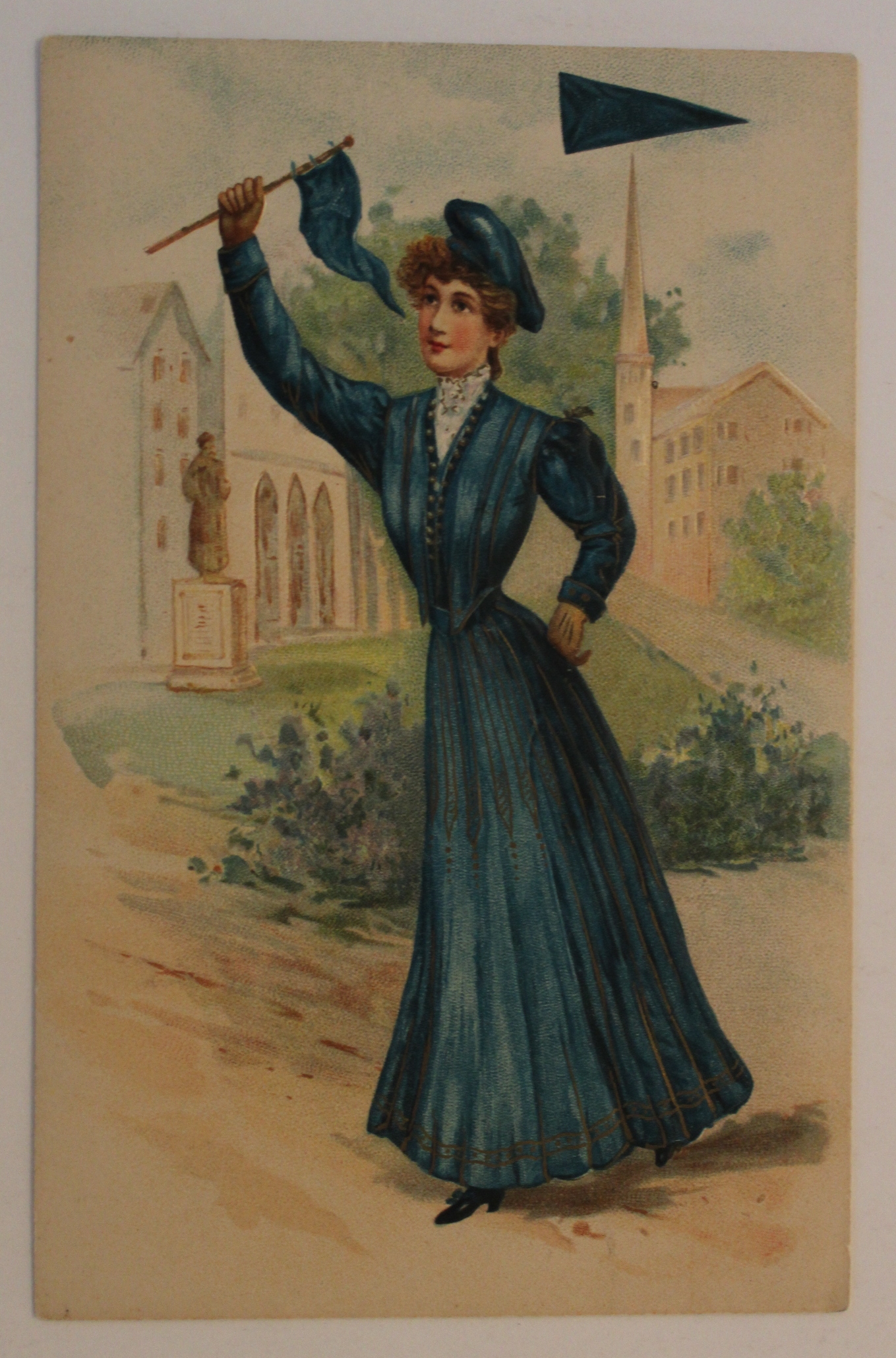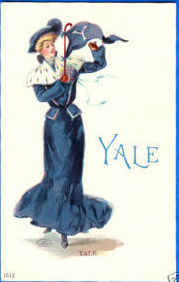 F. Earl Christy design Embossed and made in Germany Ullmans #1512 issued 1905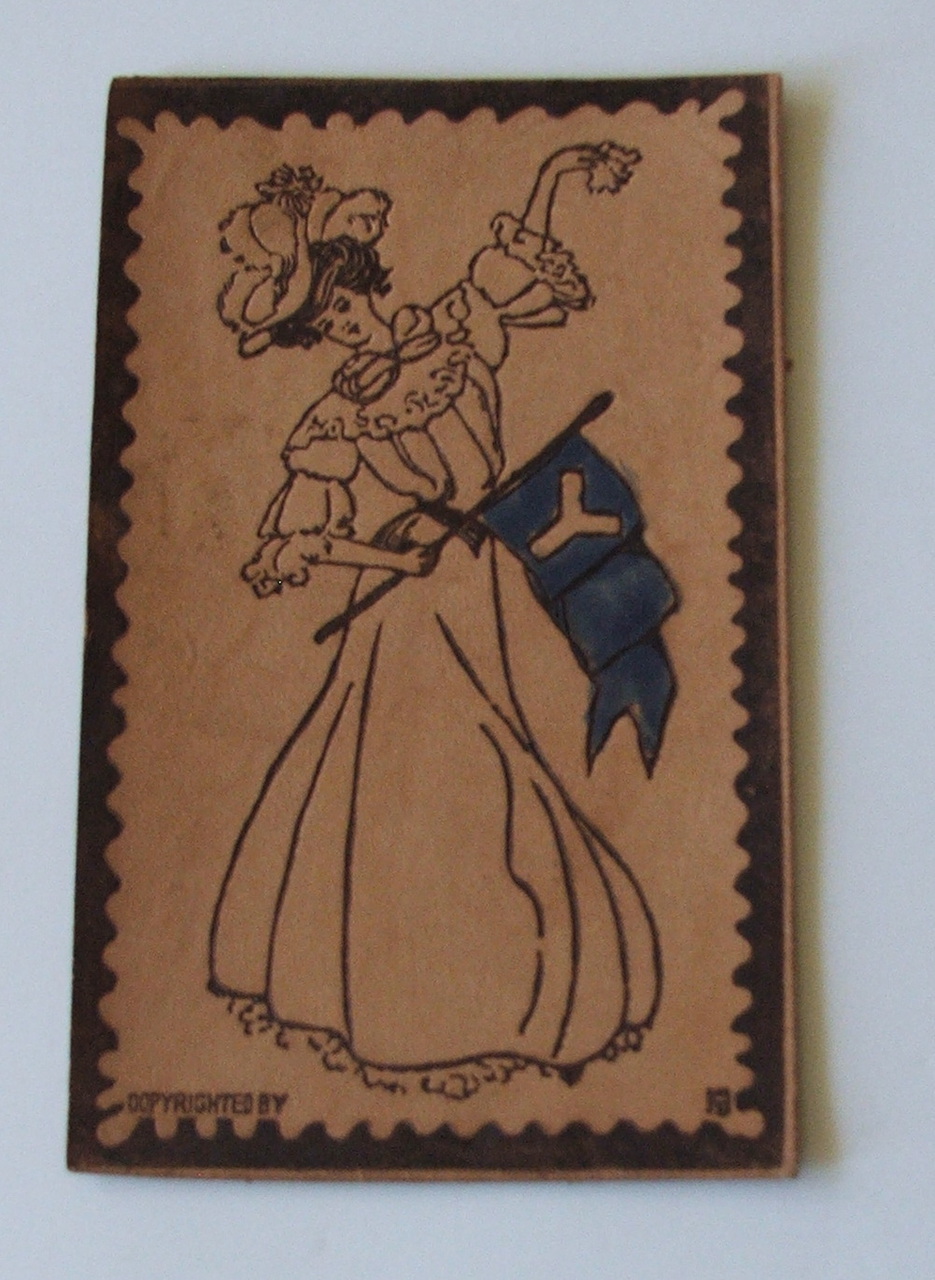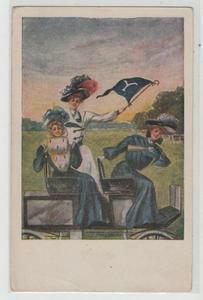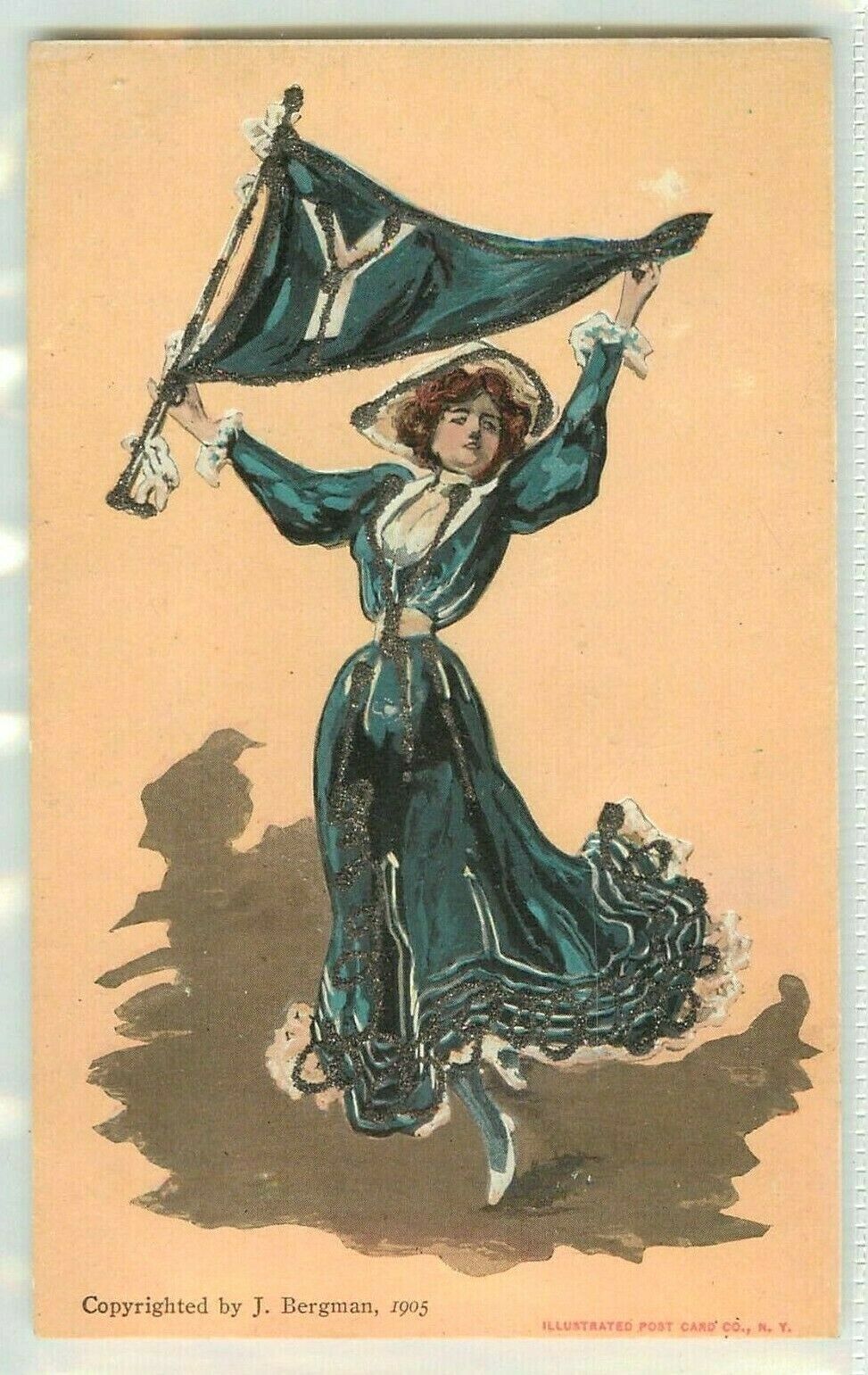 This card is made of leather Another F. Earl Christy Design Design by J. Bergman, 1905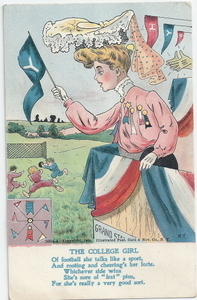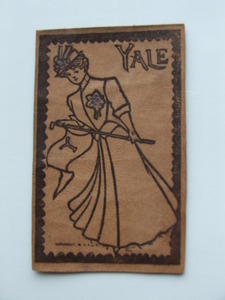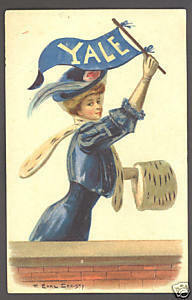 "The College Girl" Another variation of the leather card An F. Earl Christy design from 1903
The "College Girl" card above is a "Vinegar Valentine" card. Vinegar Valentine postcards featured humorous and sarcastic poems on the bottom of the card.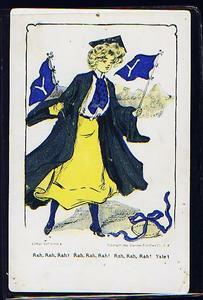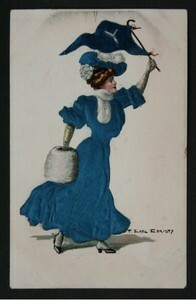 Another Christy design An early card with no publisher This Christy card is embossed in silk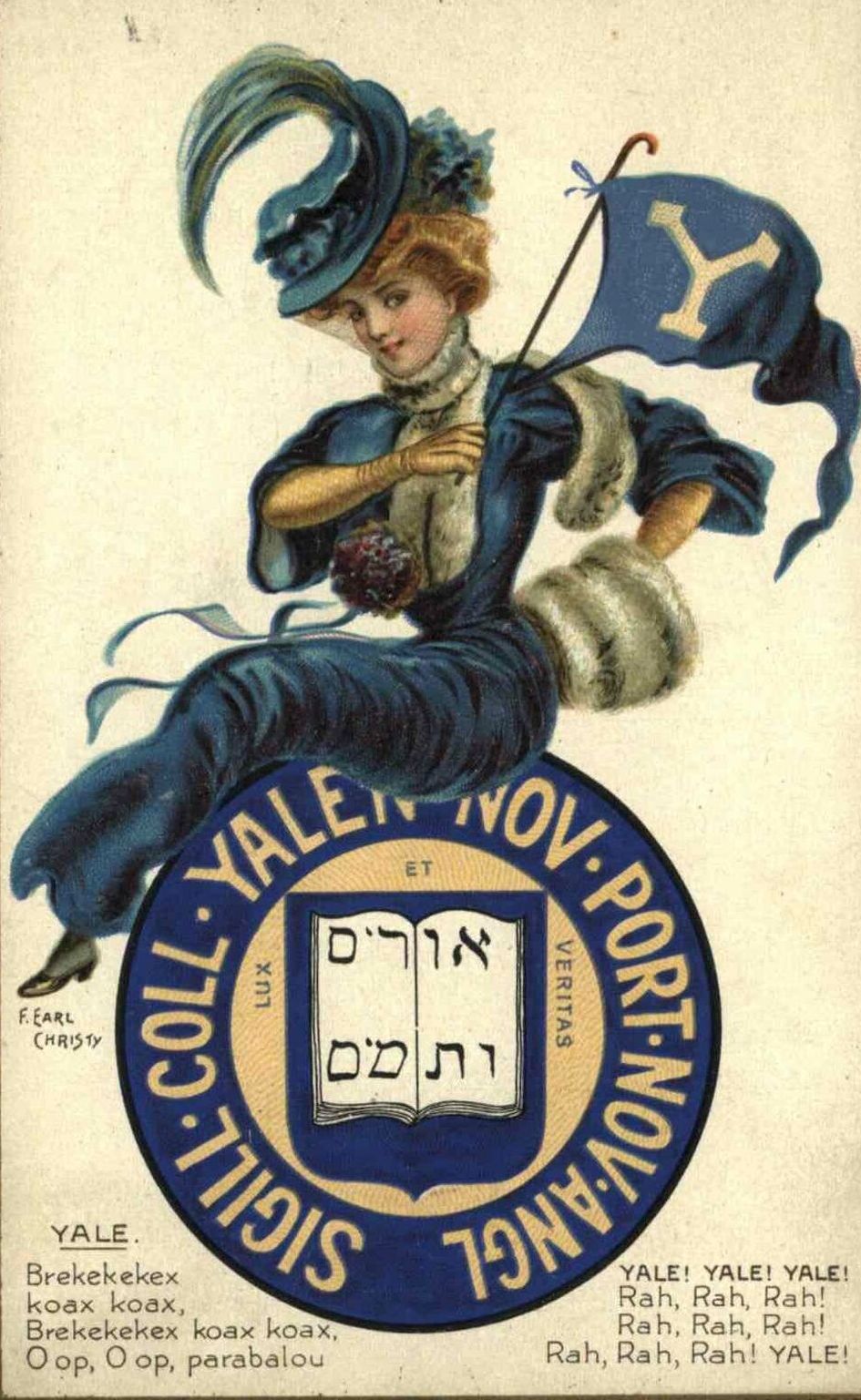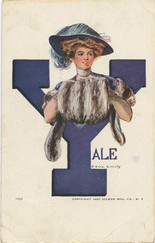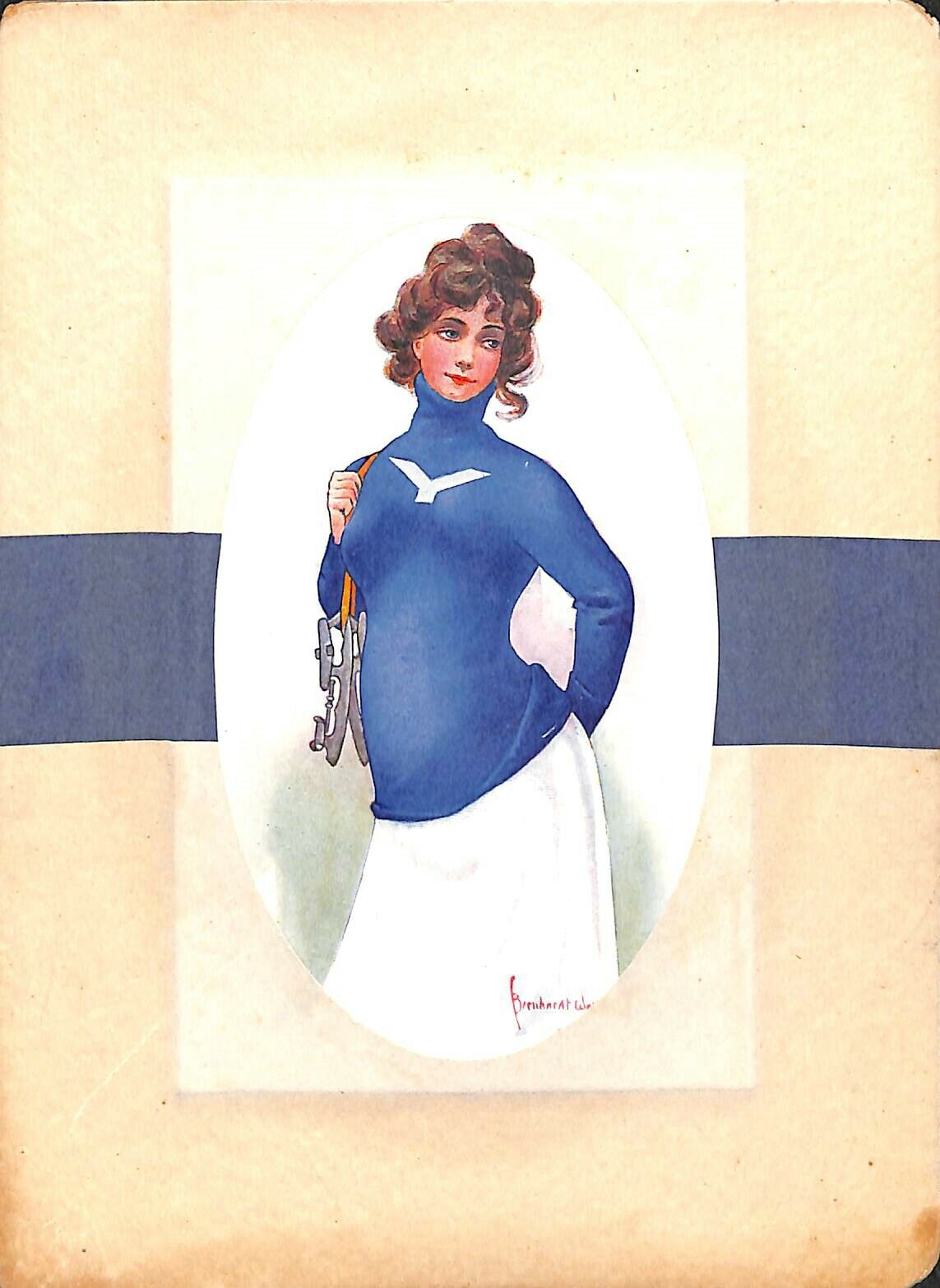 Tuck's 2625 postcard A design with a hand warmer Design by Bernhard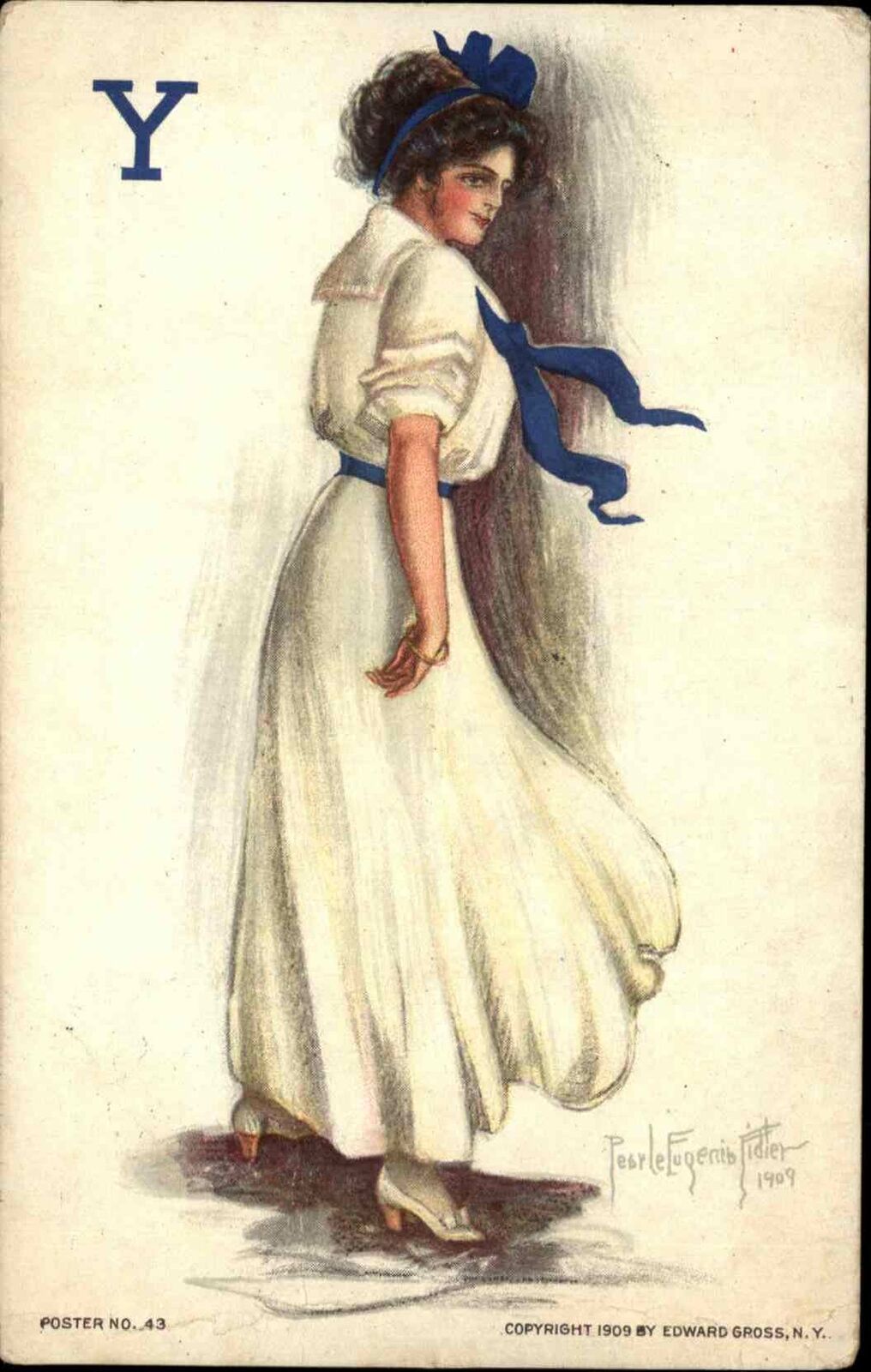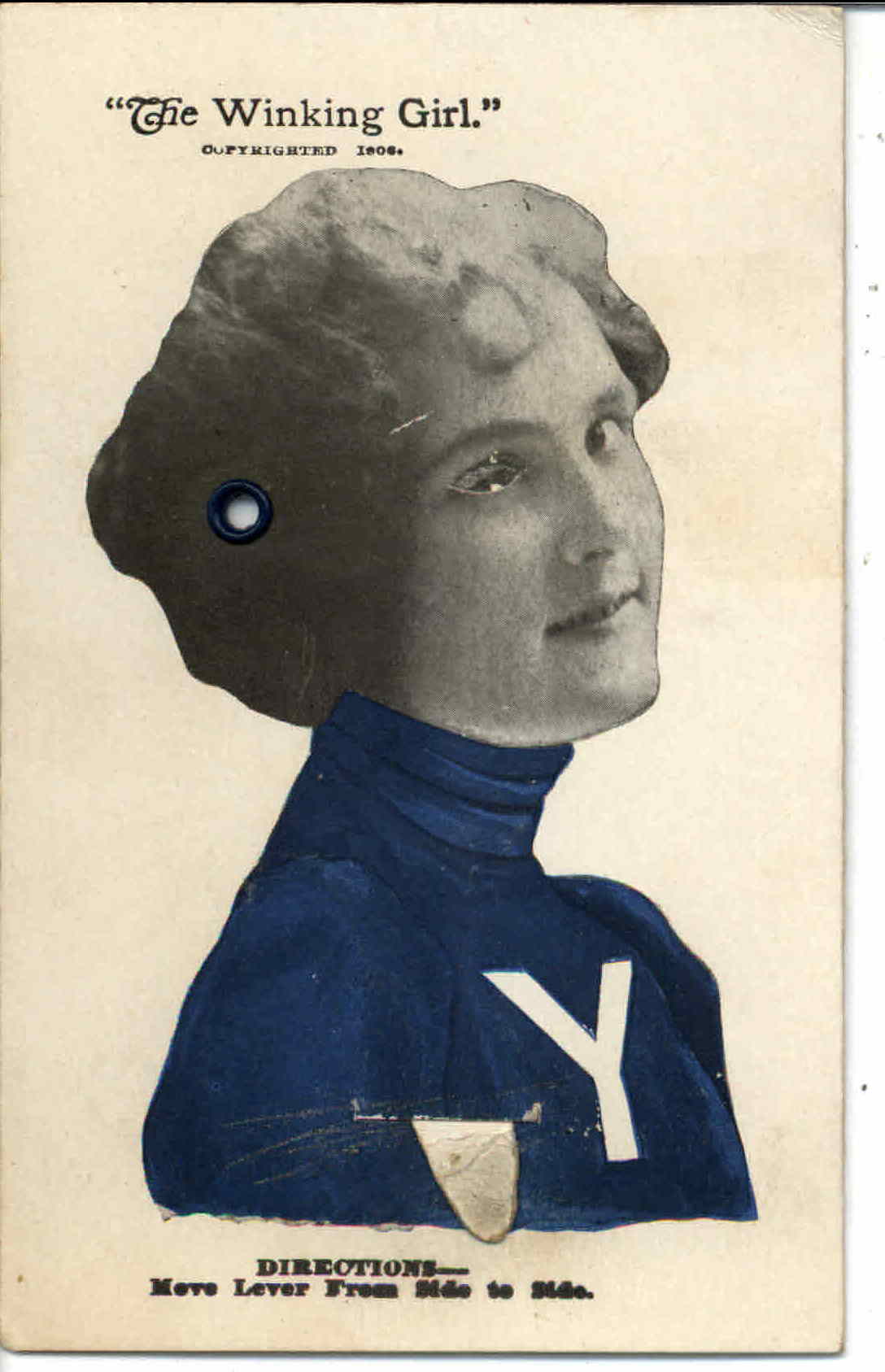 Pearle Fidler postcard 1909 This 1906 postcard "winks" when you pull down the white lever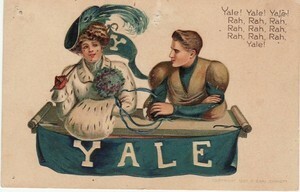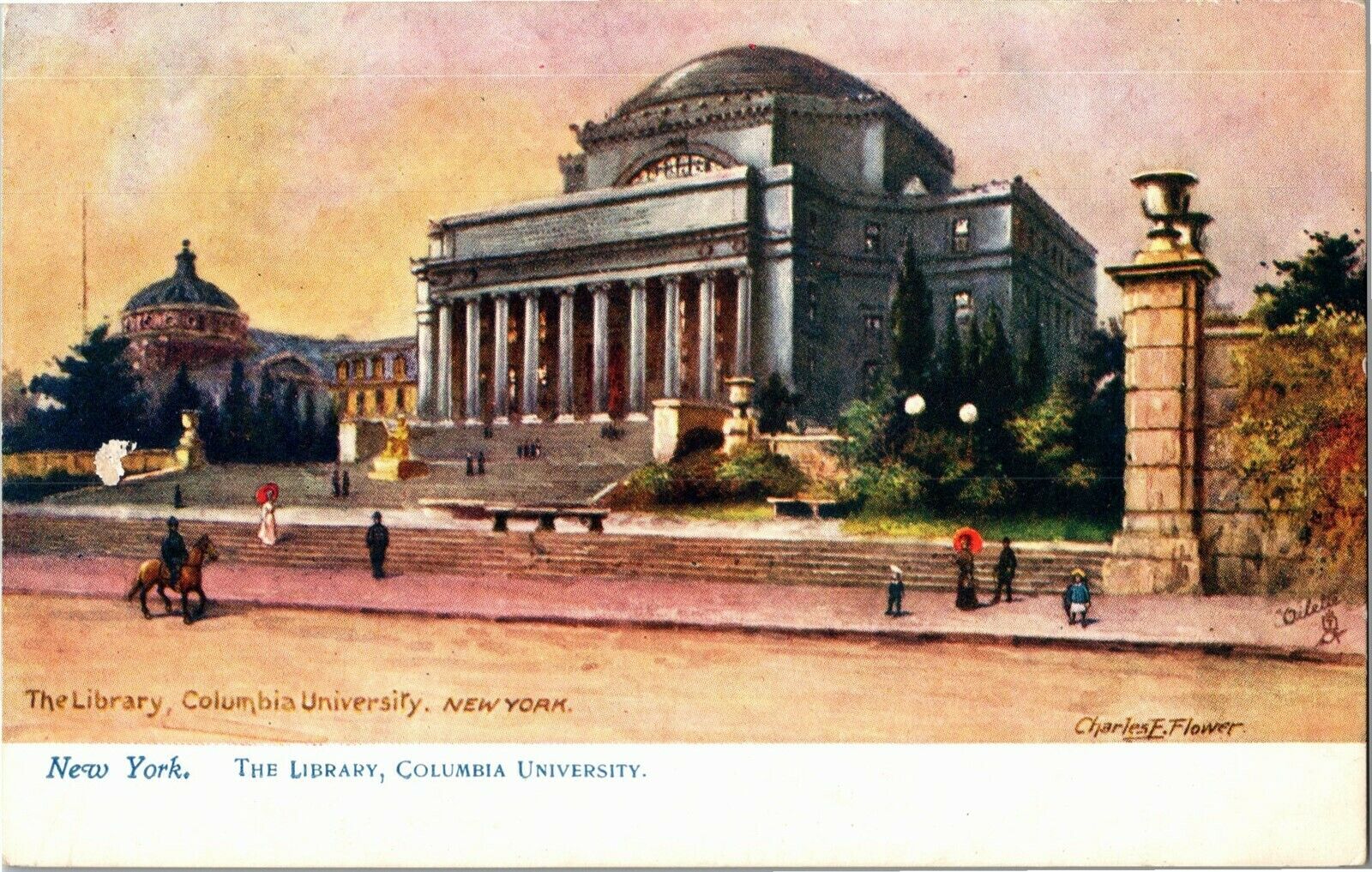 An F. Early Christy "Rah Rah" design from 1907 Tuck's "2344 Football Card"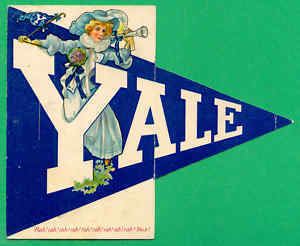 This undated card with a manufacturer's mark is part of the "College Girl Series"
Companies that specialized in the college girl postcards were:
1. The Ullman Manufacturing Company was founded in 1888 in New York City and was merged out of existence in 1936.
2. Edward Stern and Company, Philadelphia issued the "University Series" of postcards and the Yale Card is Number two in the series.
3. The Illustrated Postcard Company, also based in New York City, made the collegiate cards with the J. Bergman copyright (the artist and illustrator) at the bottom.
4. Raphael Tuck & Sons was founded in London in 1866 and they were one of the most well known and prolific publishers of post cards. As the back of their cards state: "Art Publishers to their Majesty the King and Queen," and there is a royal coat of arms on the rear as well.
F. Earl Christy was born in Philadelphia, Pennsylvania in 1882. The "F" is believed to stand for "Frederic". At 17, he painted originals for the Boardwalk Atlantic City Picture company, with many of his early works published by the J. Hoover and Sons Calendar Company of Philadelphia. He attended the Pennsylvania Academy of Arts from 1905-1907. His first College Girl postcard series was published in 1905 by the U.S.S. Postcard Company.
The design done by Bernhardt Wall is especially artful. Wall was an illustrator and lithographer who lived from 1872 to 1956. He was born in Buffalo, New York and also lived in Texas and California. He did many illustrations and etchings of cowboys, Indians and western scenes. He was known as the "Postcard King." Wall worked with a variety of manufactures including the Illustrated Postcard Company. The postcards shown says on the back: 1 cent to mail without writing and 2 cents with writing on it. We had never heard before that the post office varies the cost of the mailing based on the content.
Linen postcards
The Smithsonian Museum generally dates "Linen" postcards to the 1930s through 1945 and technically aren't even made from linen. "Linen" describes a higher than usual content of cotton fiber in the paper utilized that gives the cards their distinct texture. Several linen postcards were issued about Yale: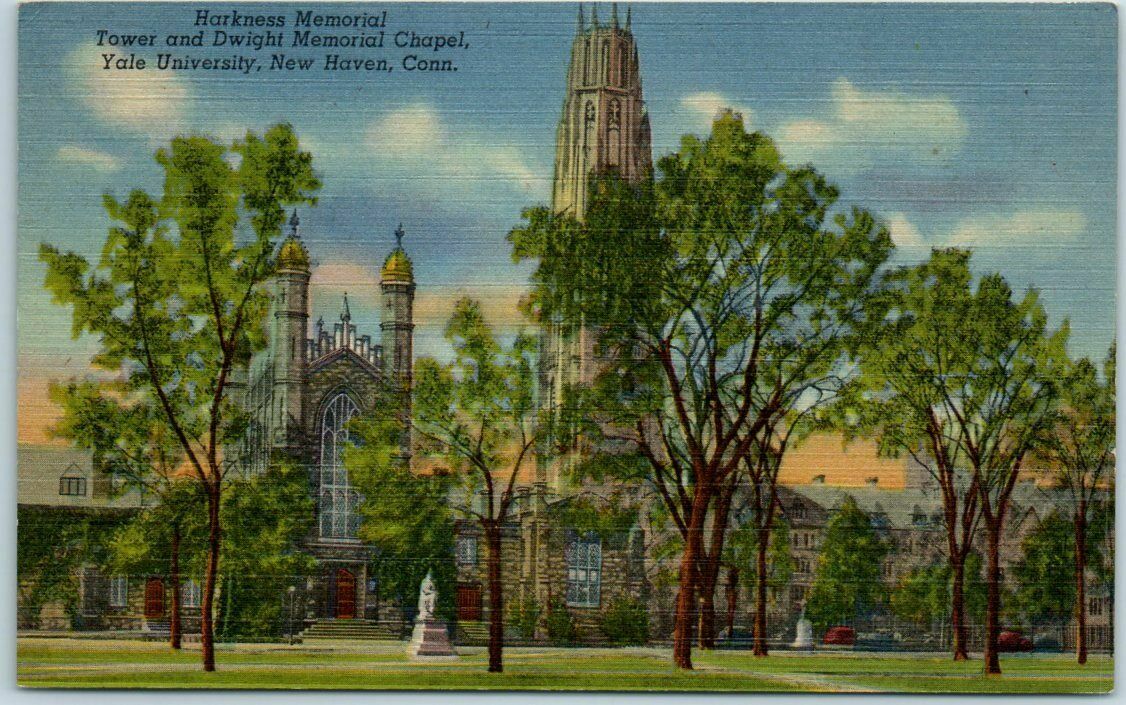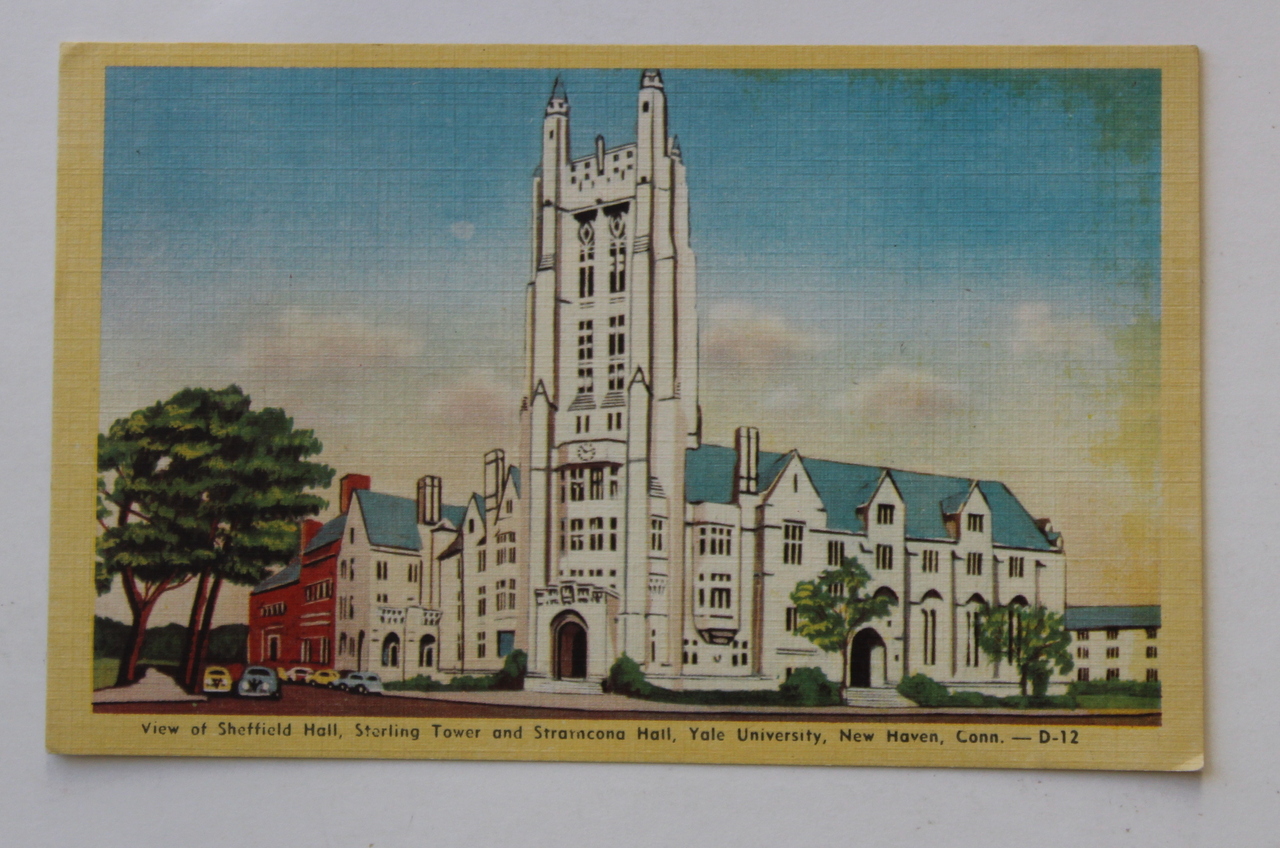 Harkness tower linen postcard Sheffield Scientific School linen postcard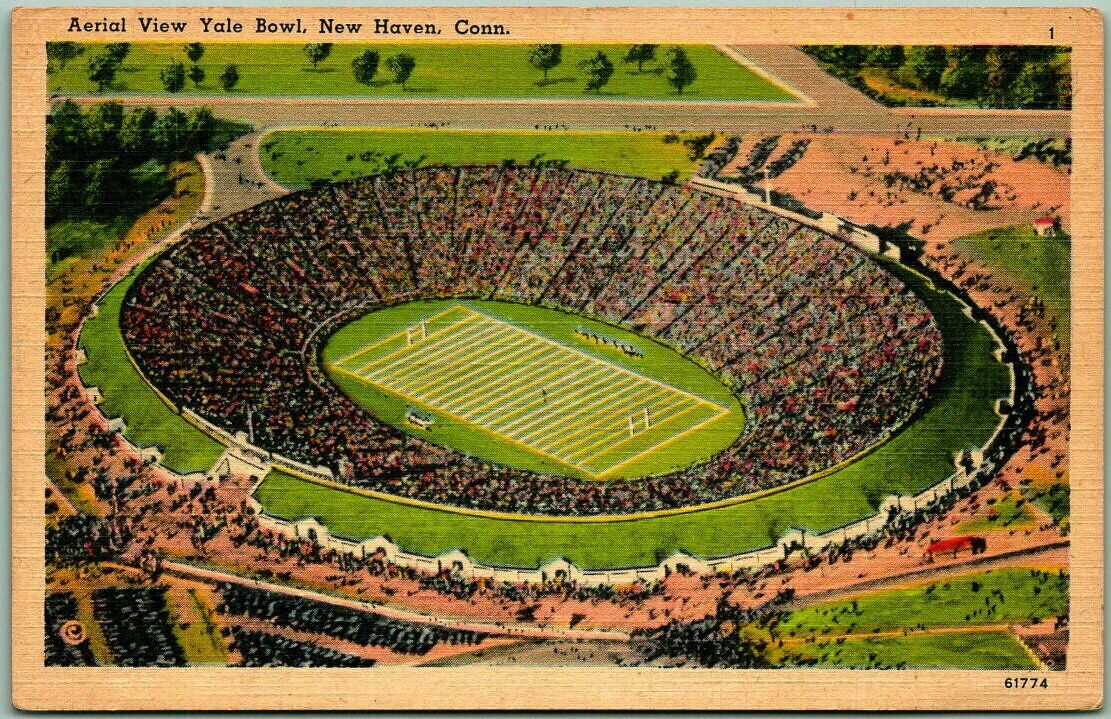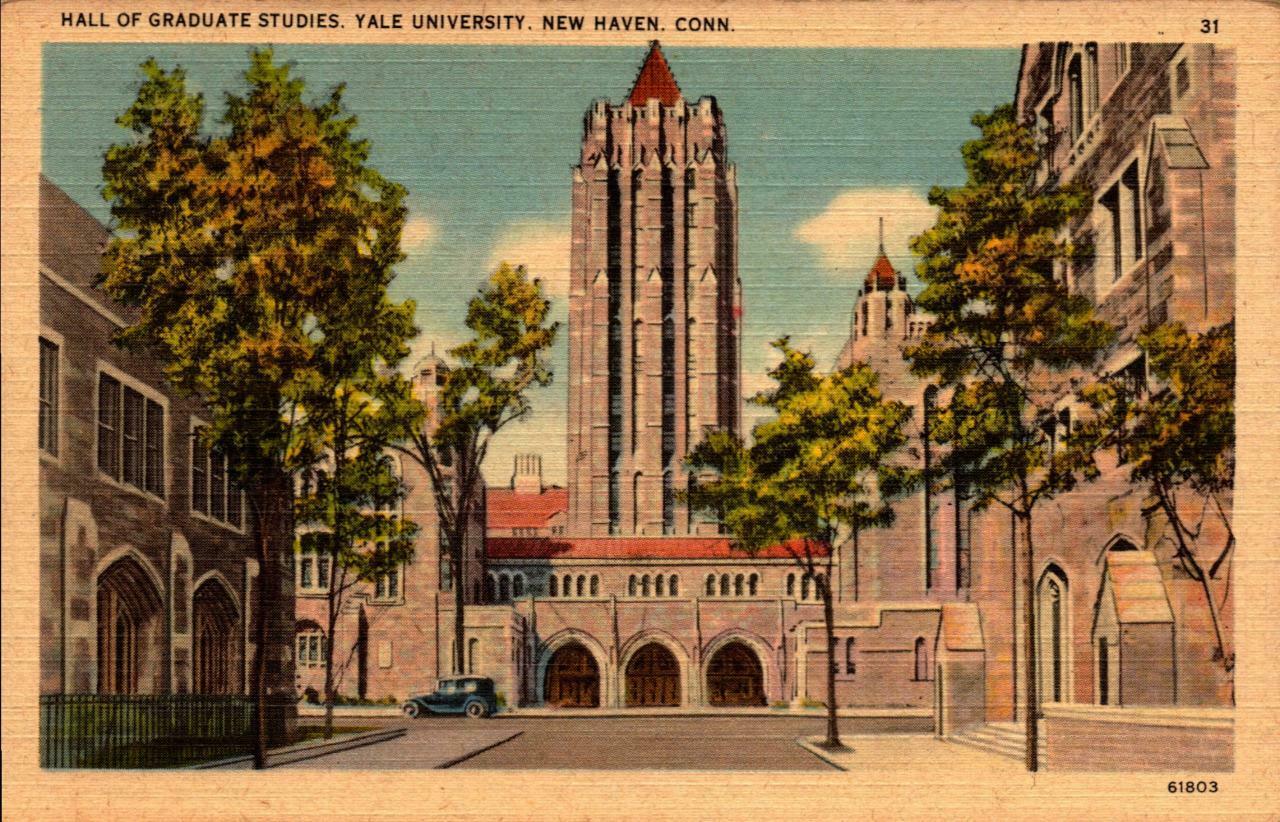 Aerial view of the Yale Bowl linen Hall of Graduate Studies linen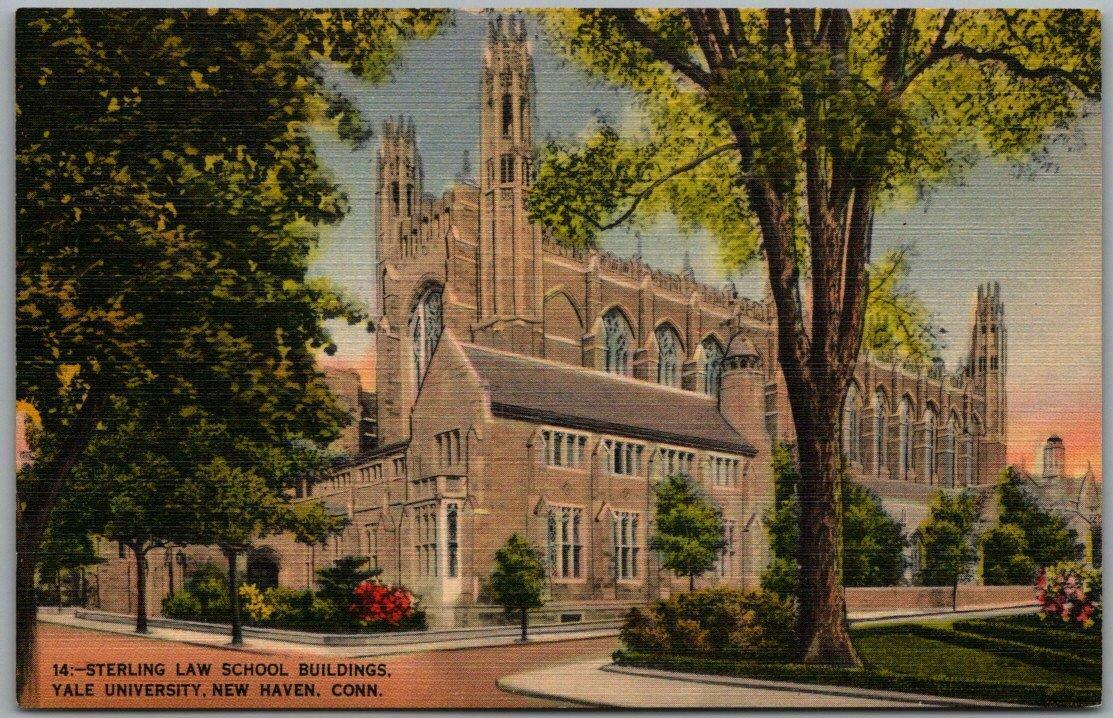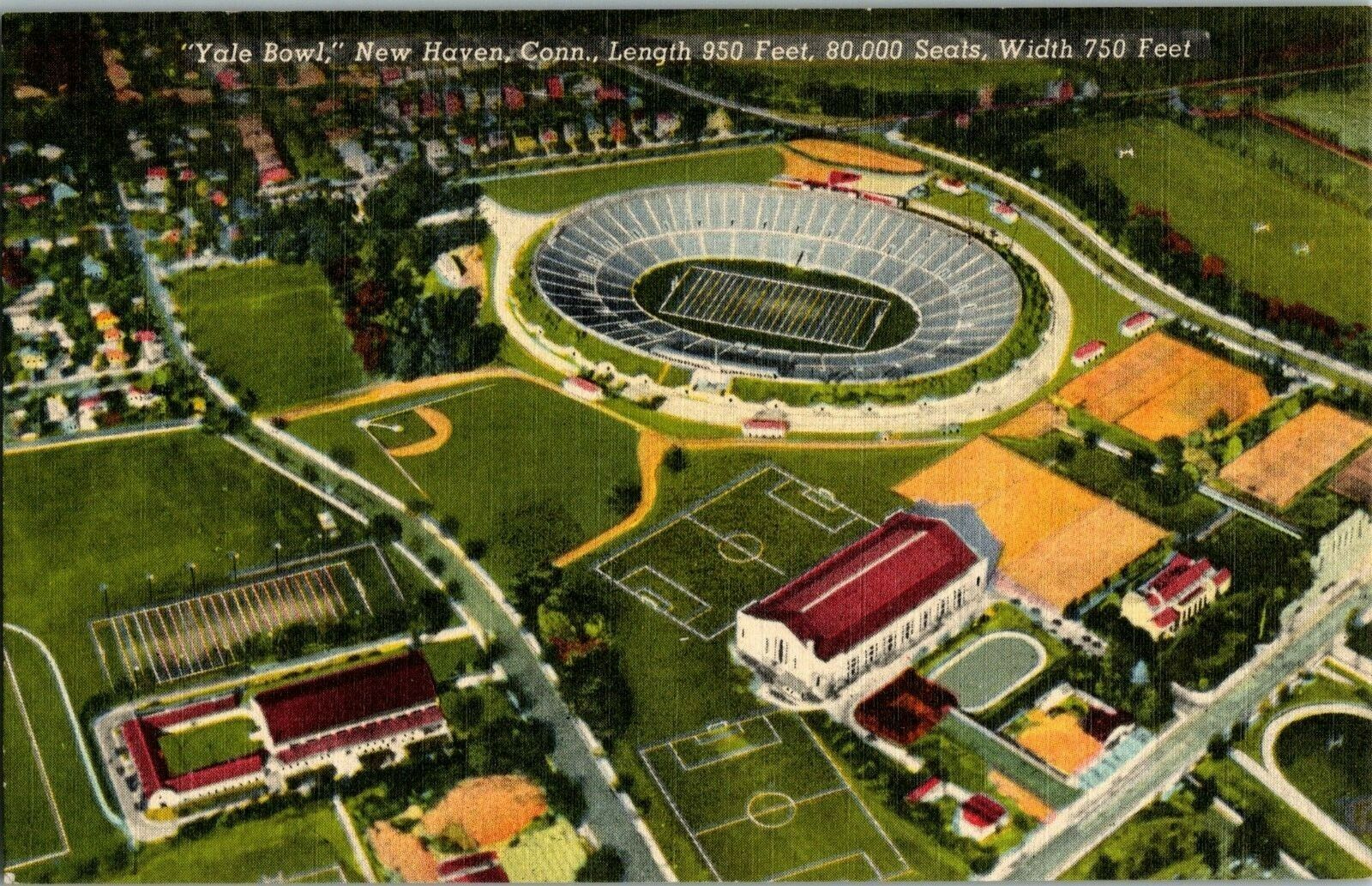 Sterling Law School linen postcard Different view of Yale Bowl linen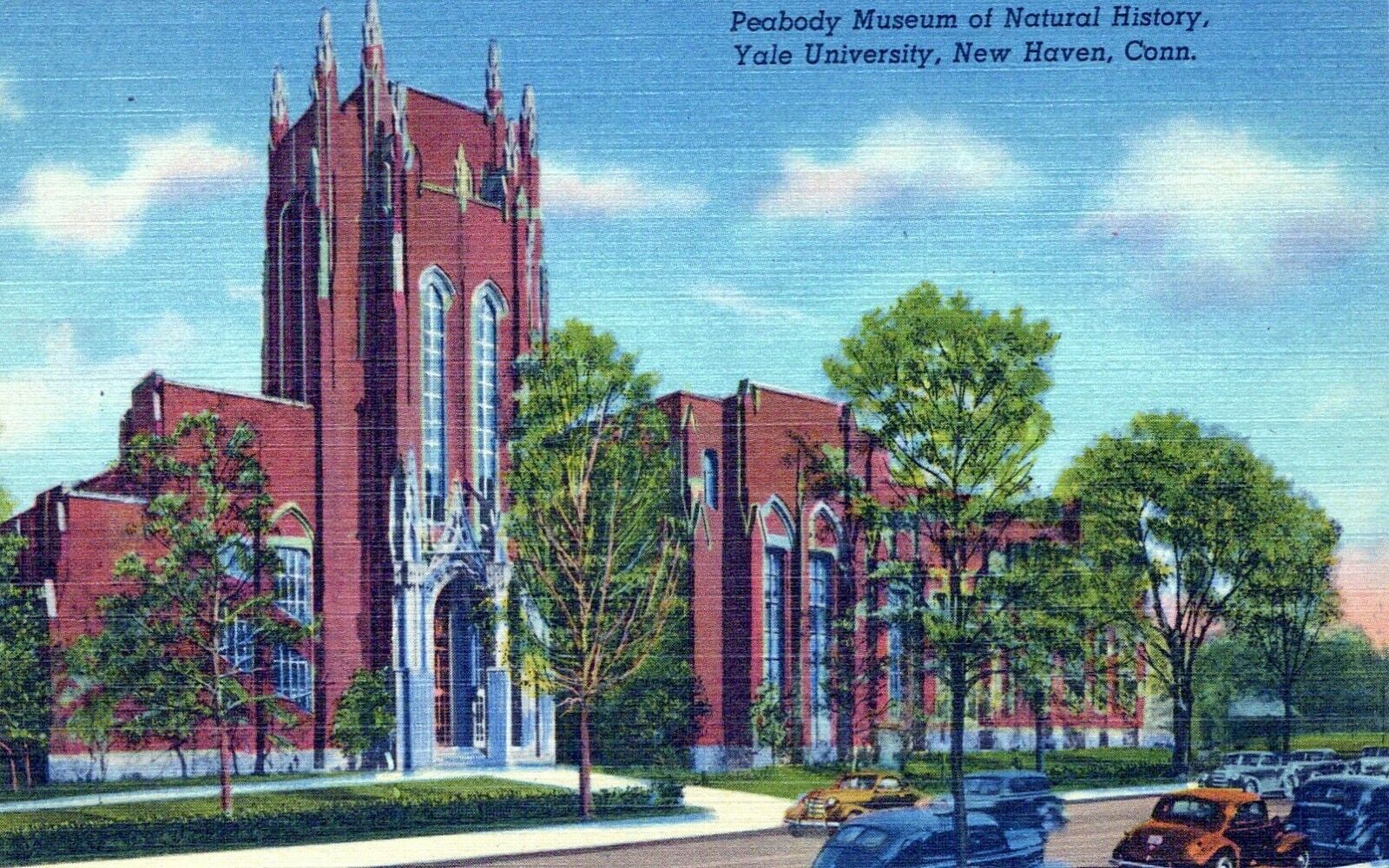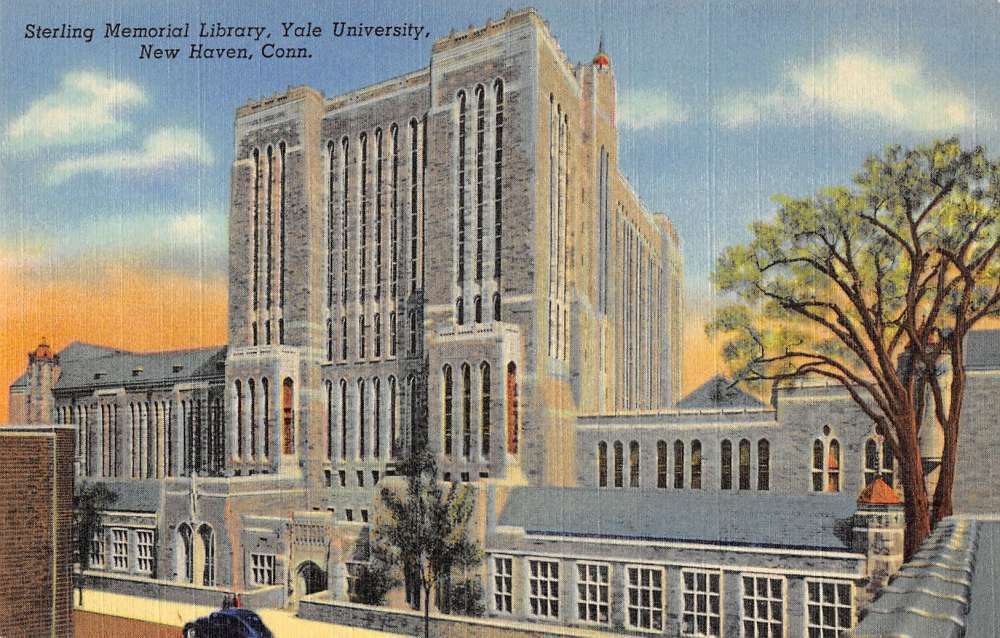 Peabody museum linen Sterling Library linen postcard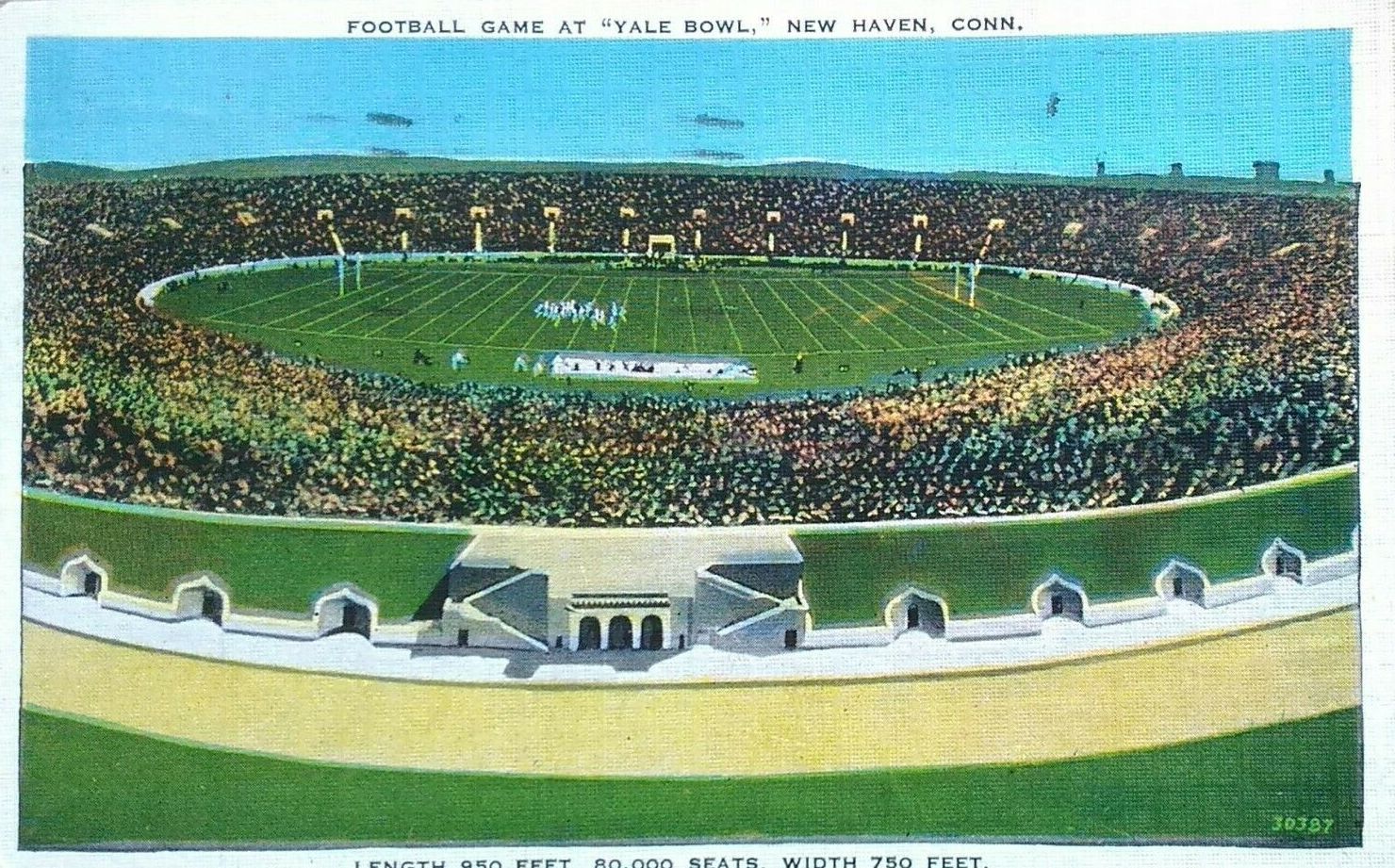 The Yale Bowl was a popular subject during the linen era, another view on linen
Unusual Yale Postcards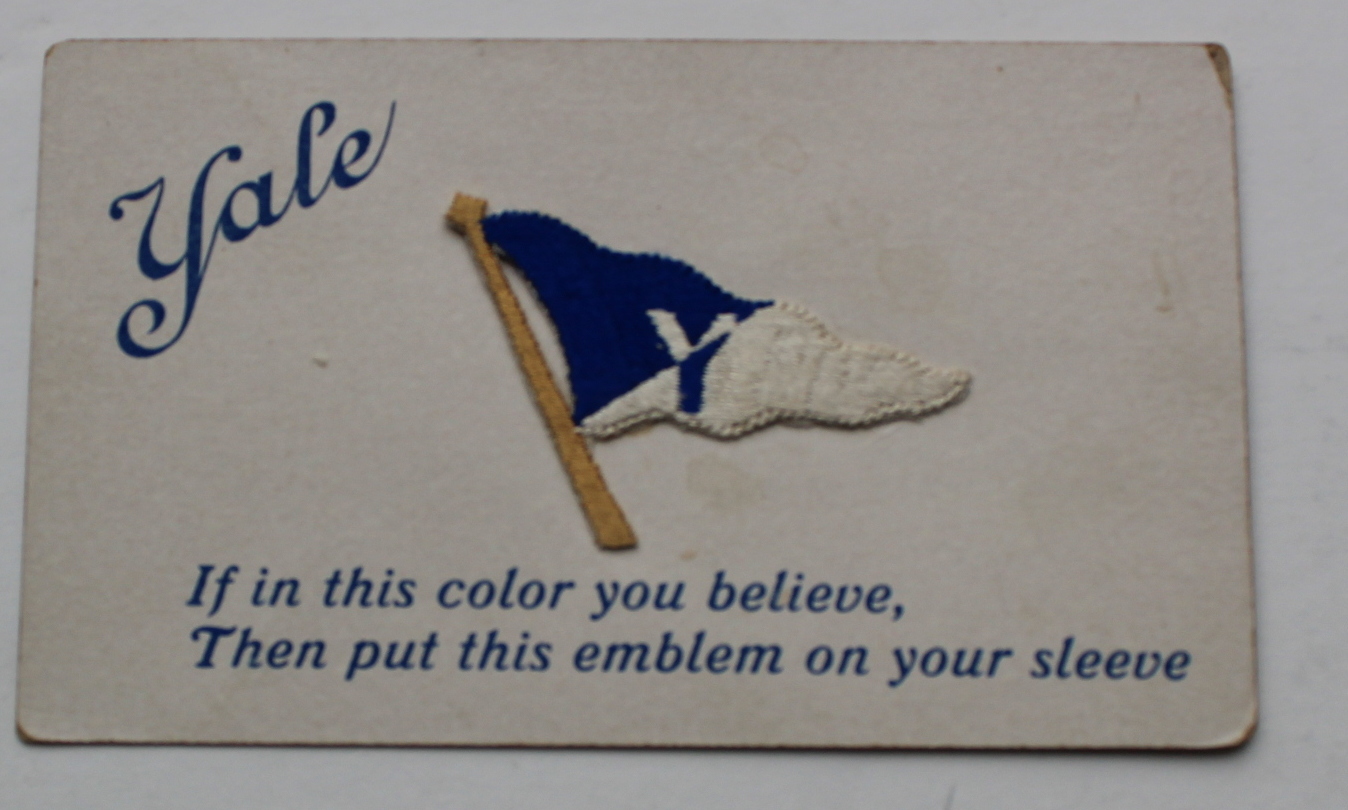 Early Yale card with the flag raised above the card, made of blue and white fabric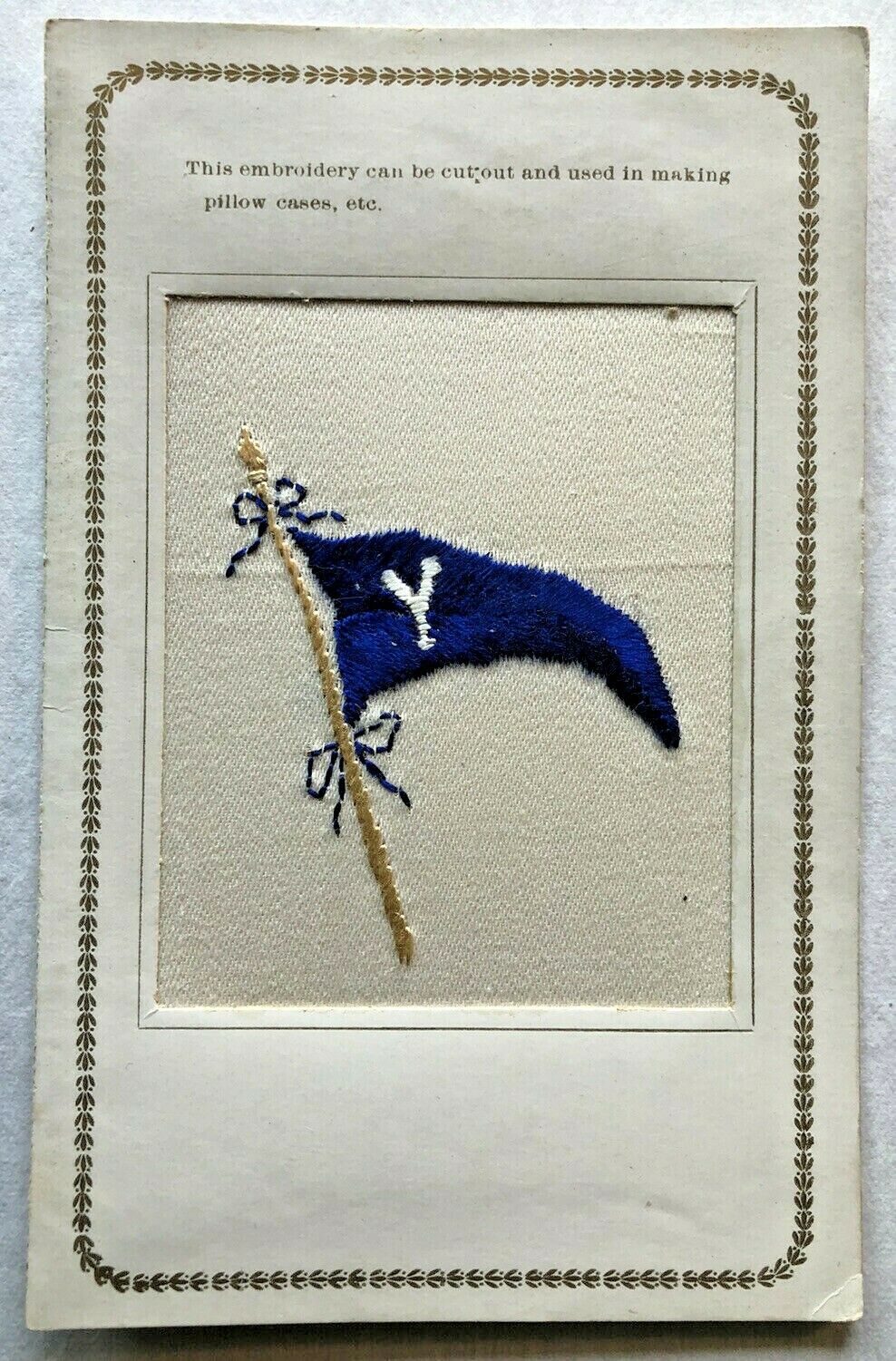 Another example of an embroidered Yale postcard, this one has instructions which indicate that the owner can "cut out and use in making pillow cases, etc."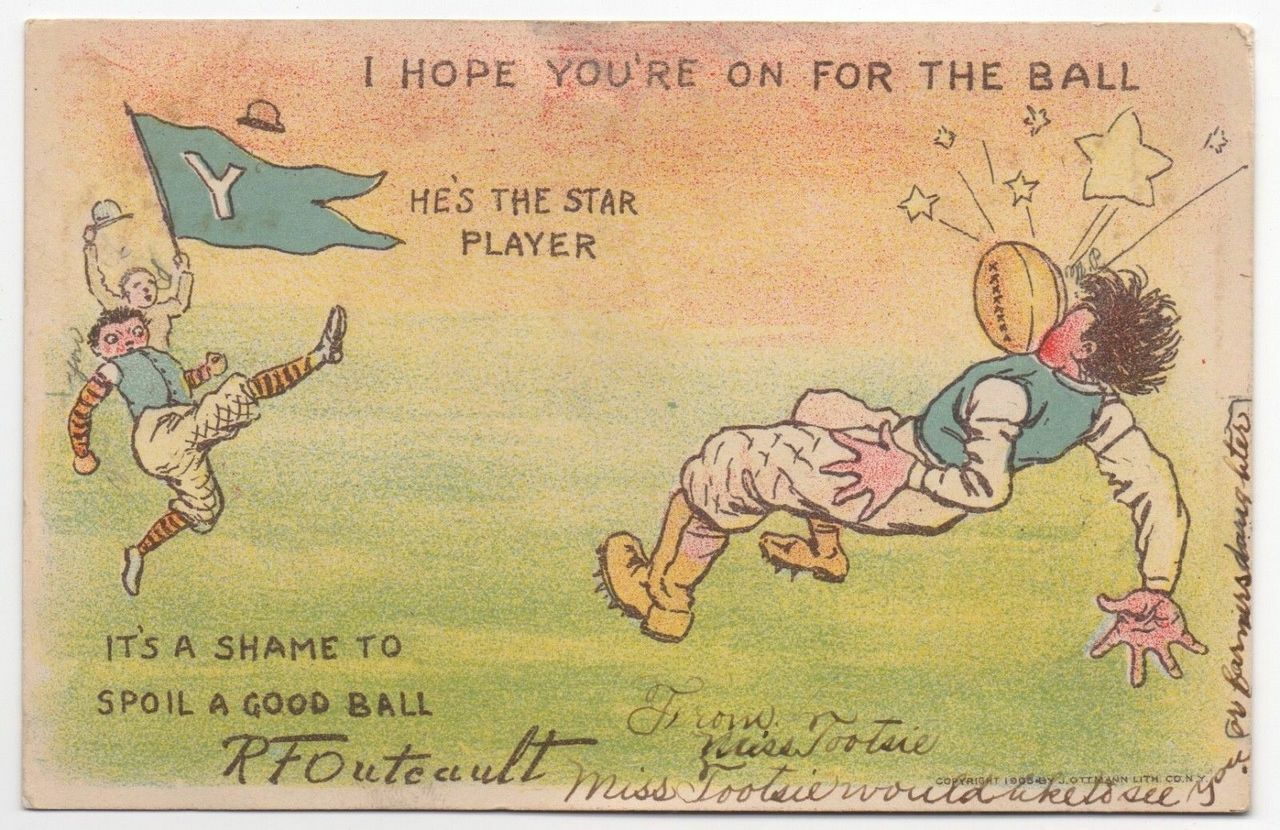 This undated card was designed by Richard F. Outcault was a well-known cartoonist in his day, his most famous work is that of Buster Brown.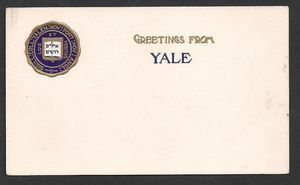 A rather simplistic and unimaginative postcard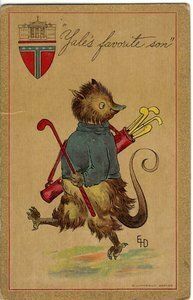 Yale's Favorite Son postcard, issued as part of part of the Billy Possum Series. Billy Possum is a character based on President William Taft and is shown here running along with a set of golf clubs. Taft went to Yale. Circa 1913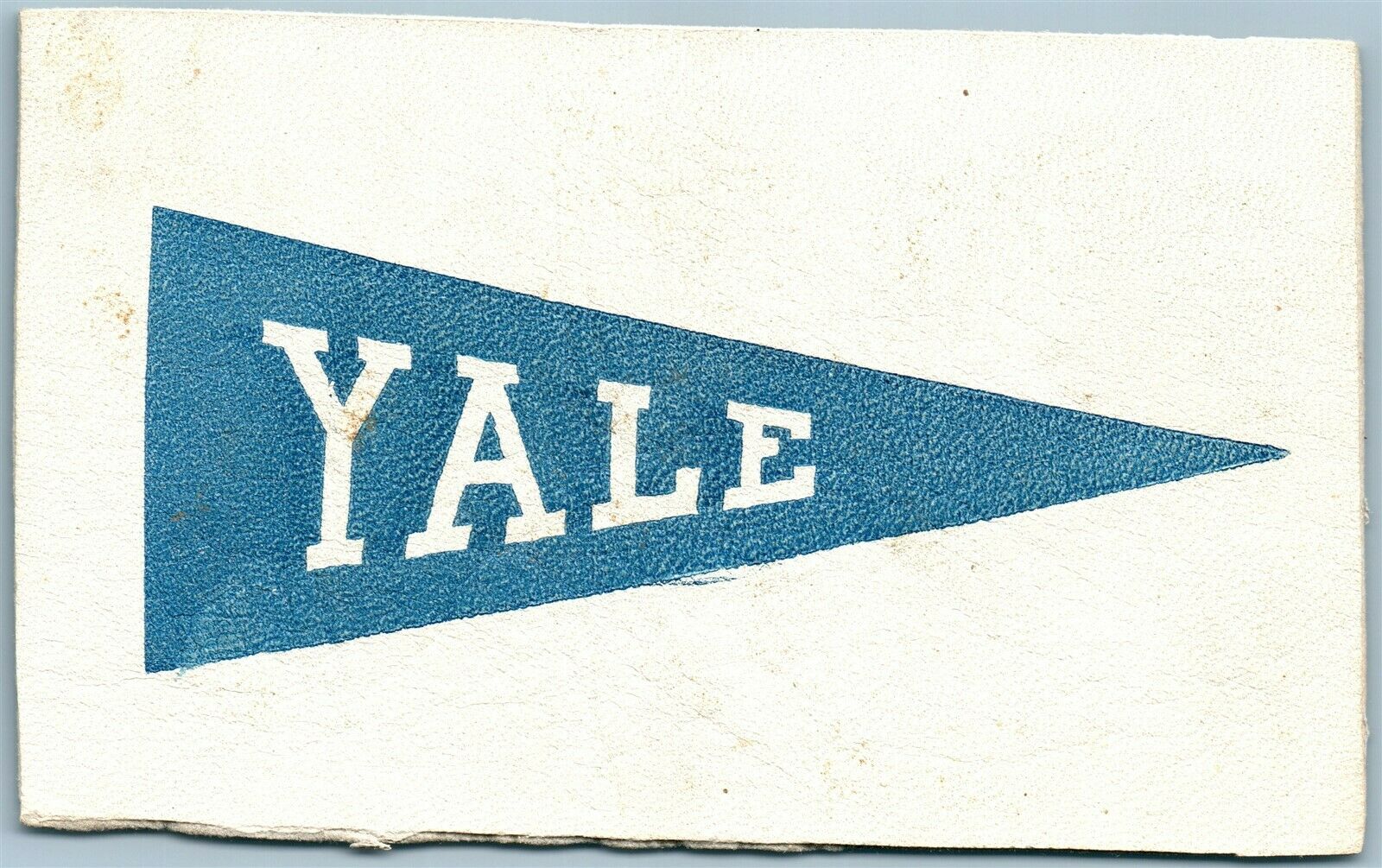 Leather postcards were not limited to brown only as this white card with a Yale pennant flag shows
Early Yale Postcards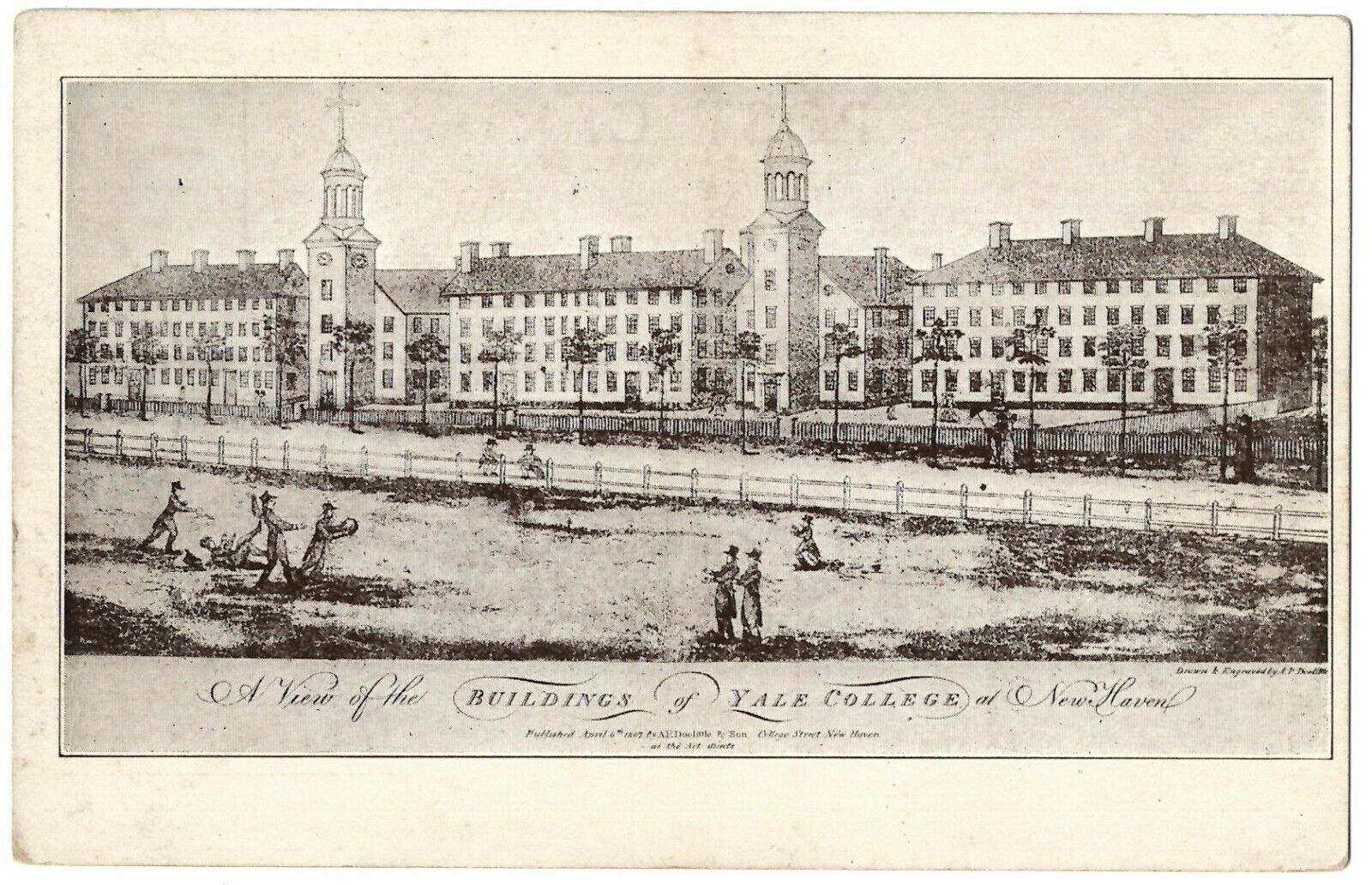 A sepia postcard showing a "View of the Buildings of Yale College at New Haven"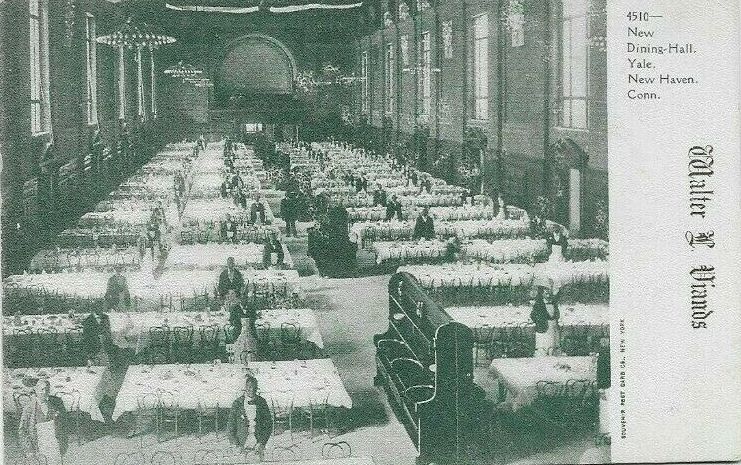 This early card made by a manufacturer show an undisclosed new dining hall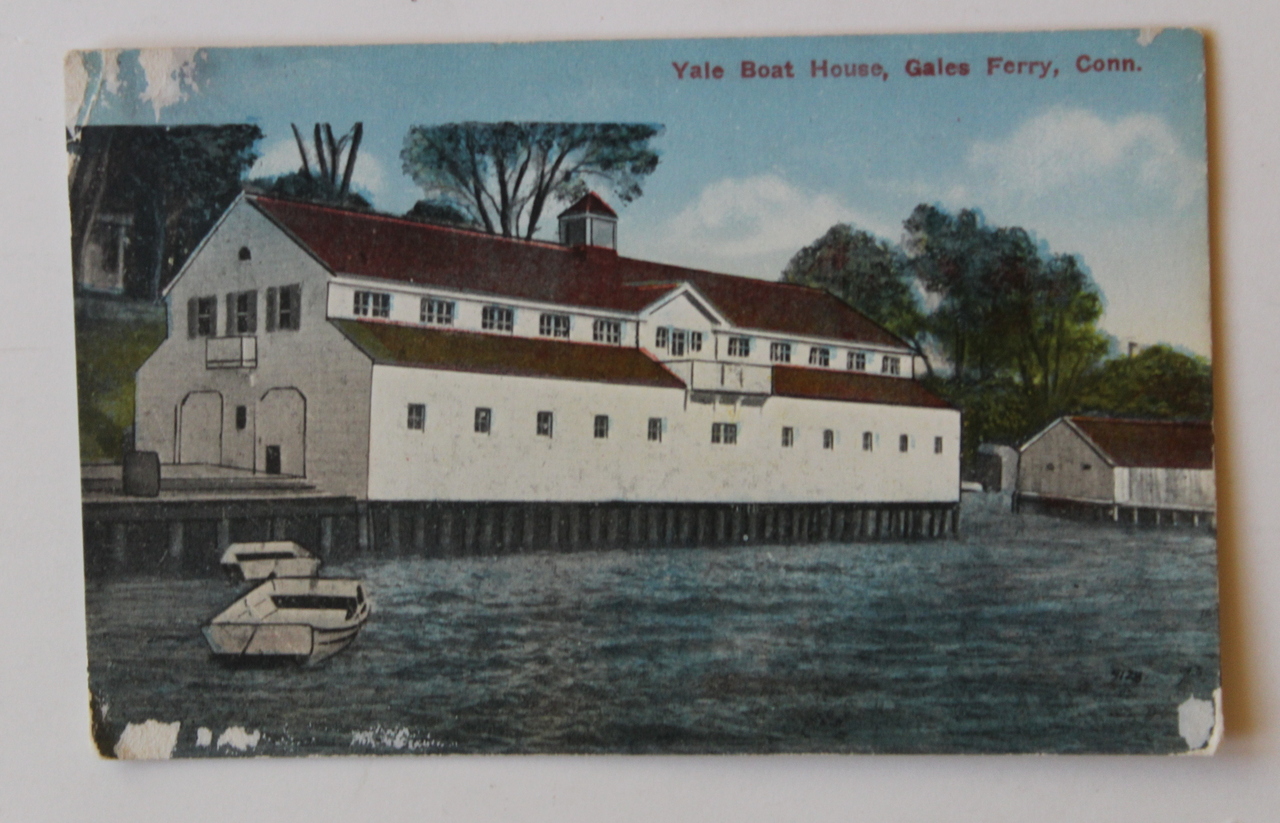 An early card shows the Yale Boat House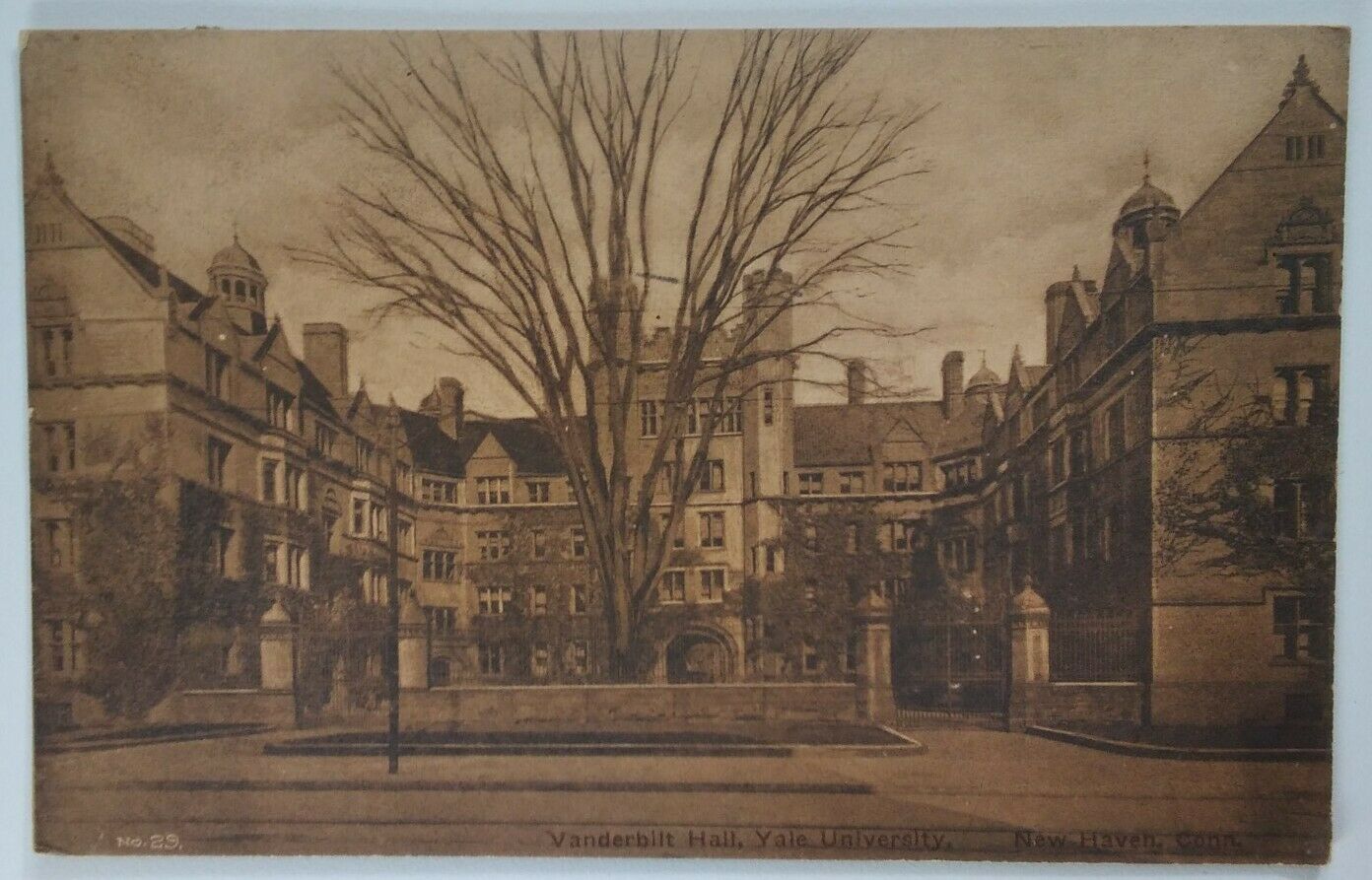 The designer of this early postcard showing Vanderbilt Hall had one color in his/her palette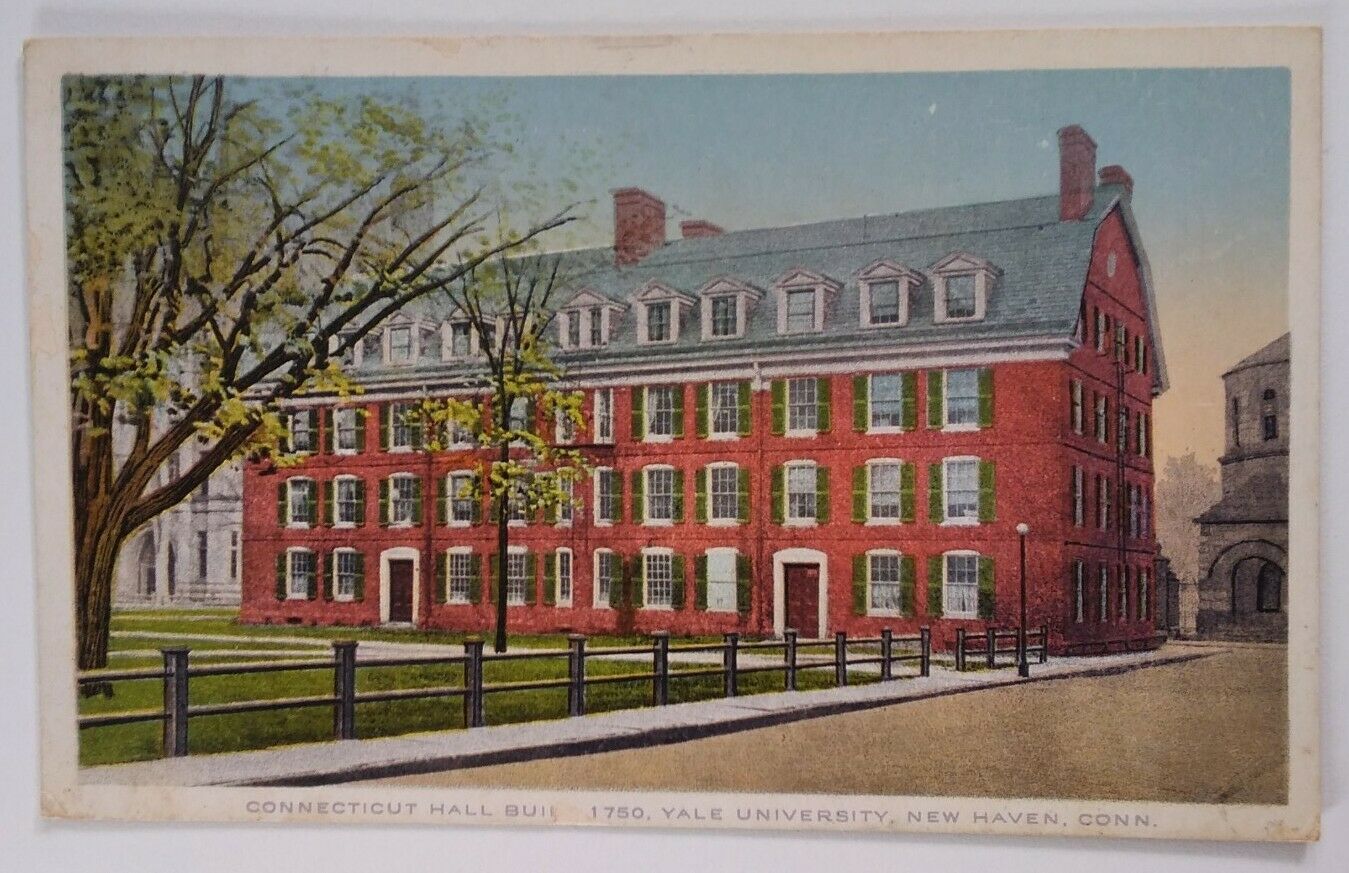 Whereas this design showing Connecticut Hall uses color subtly but appropriately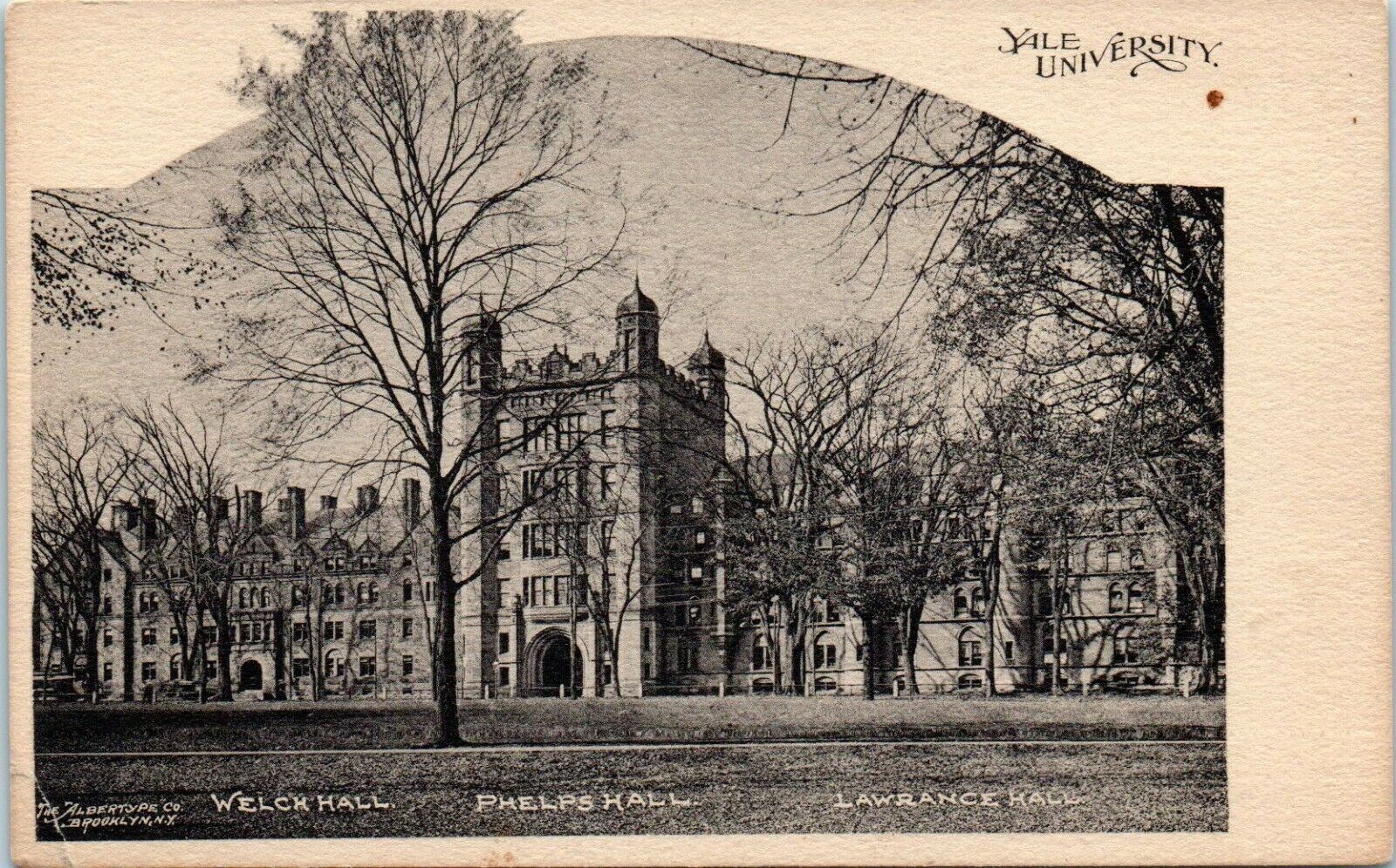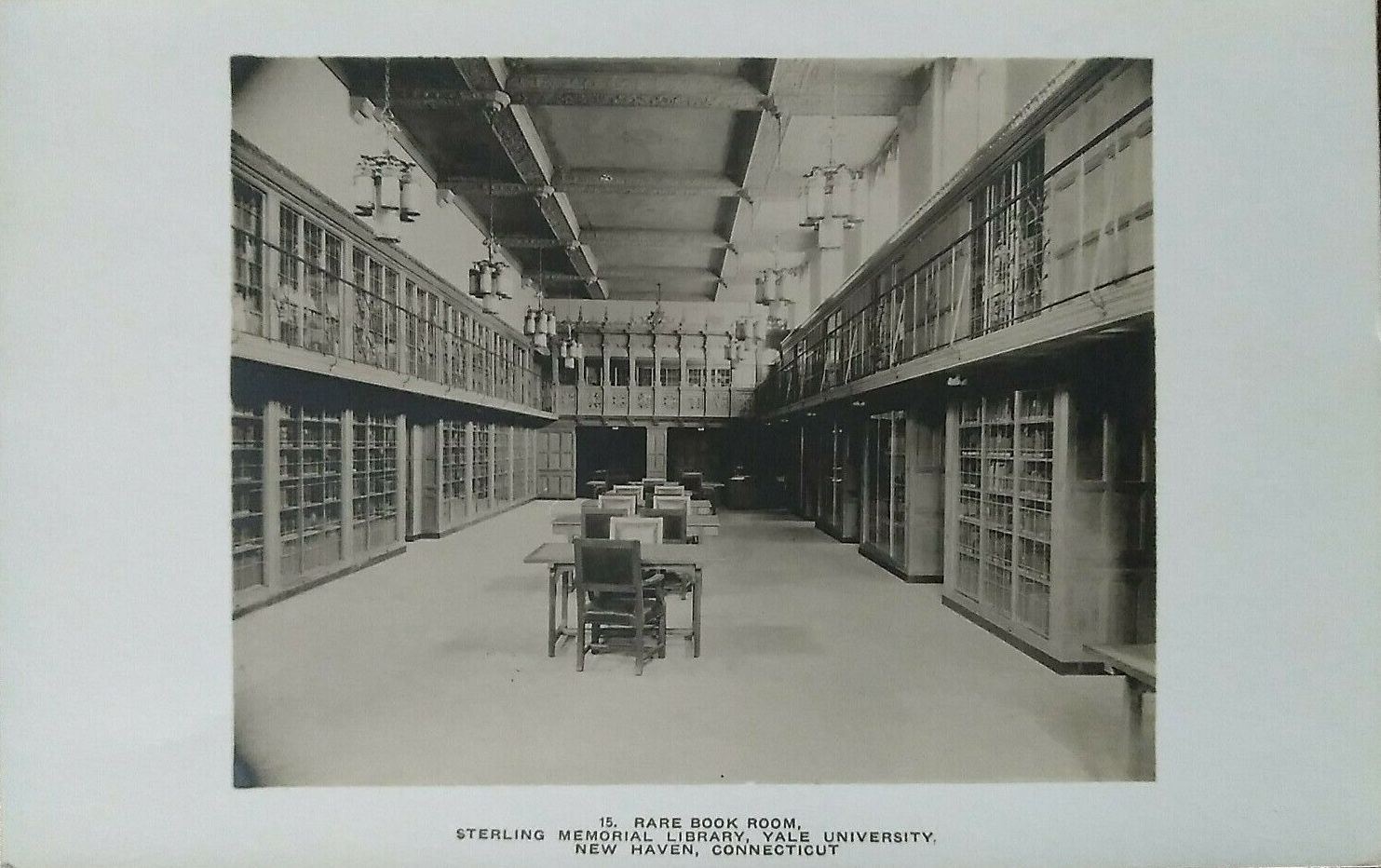 An early "Albertype" postcard of Yale A rare interior view on a Yale postcard, Sterling Library
The Albertype Company, founded in 1890, had a postcard factory in Brooklyn, New York. The company was created to take advantage of the commercial applications of the collotype, a type of printing which used photographic negatives. The process involved printing from a gelatin coated plate which had a negative image on it. Albertype postcards are generally dated to the very late 1890s and very early 1900s.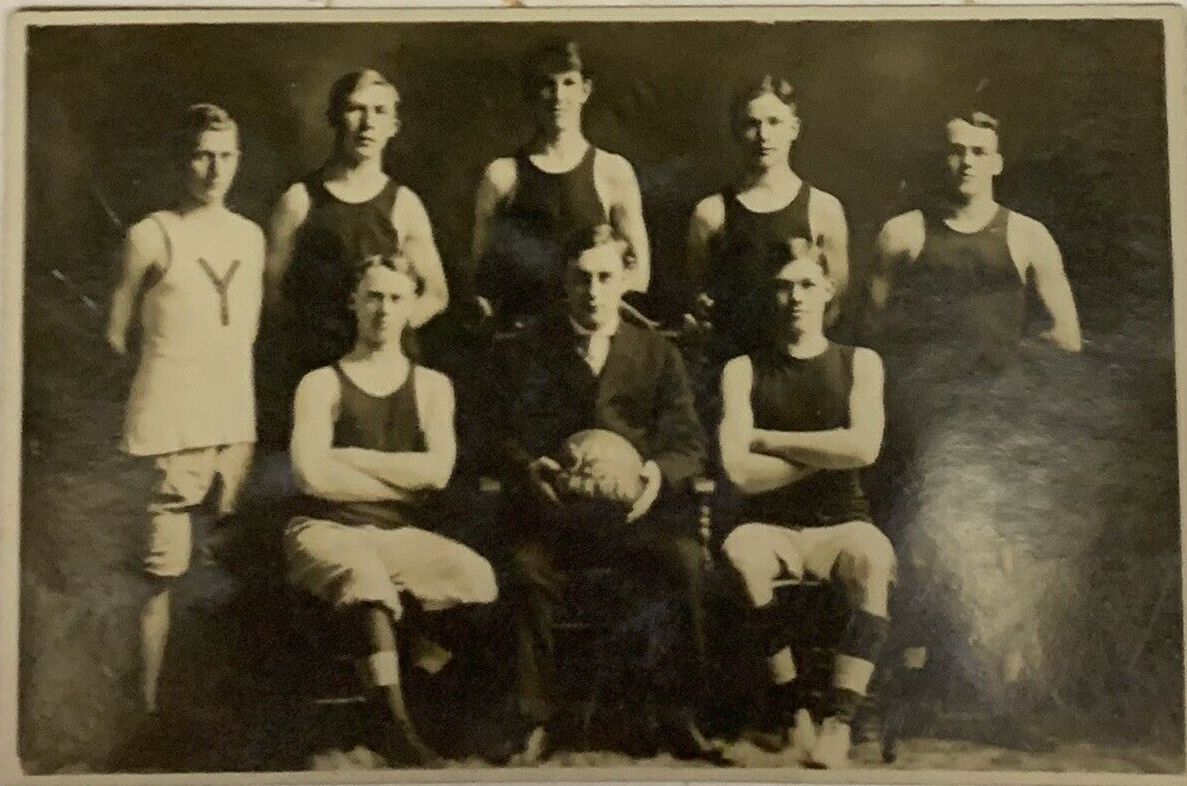 This undated early Yale postcards show a unspecified (rugby?) Yale team
Modern Era Postcards
Postcards have largely disappeared in modern society, although some are still printed, primarily as souvenirs as opposed to something to be mailed. The card below shows the crests for each of the Yale residential colleges: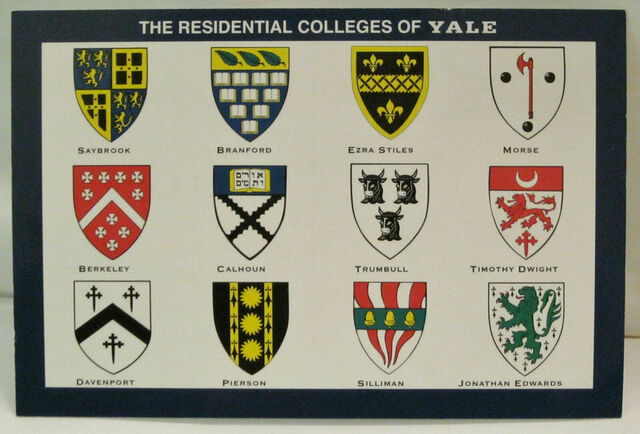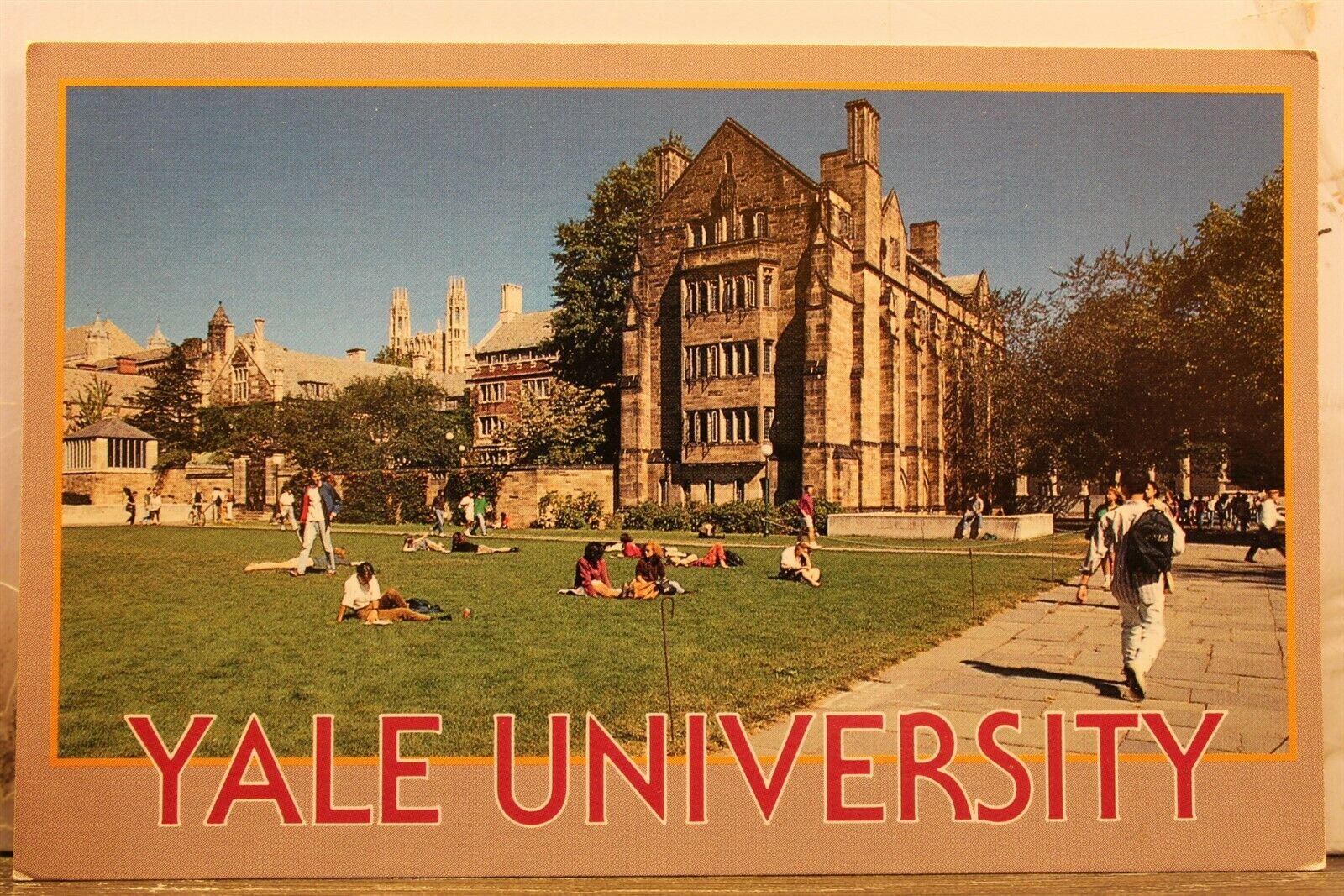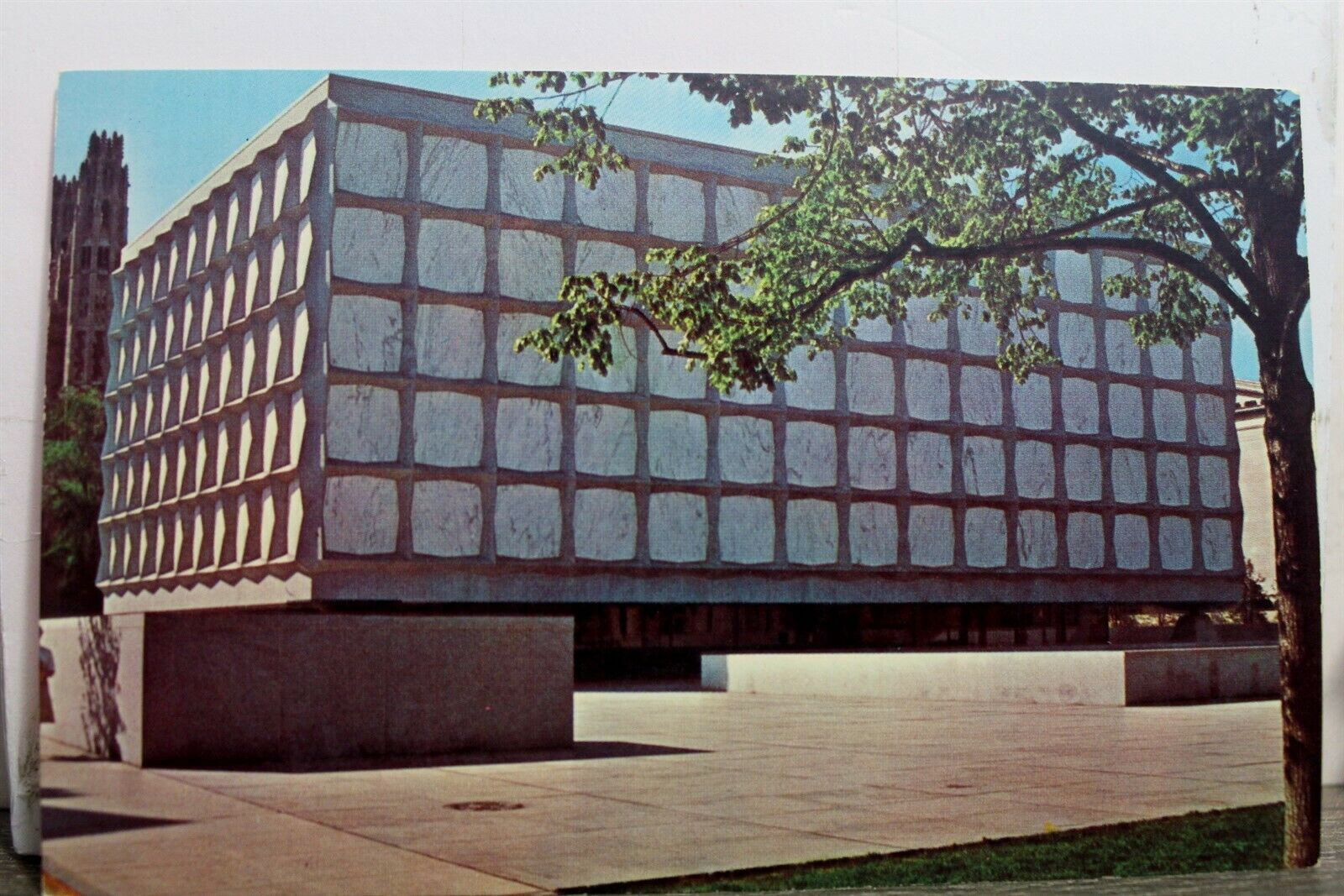 Modern postcards, like these two above (the one on the right shows the Beinecke Library) often lack the charm of vintage postcards.